You are here
Vancouver Foundation is saddened by the loss of Jann Bailey, our friend and Arts community champion.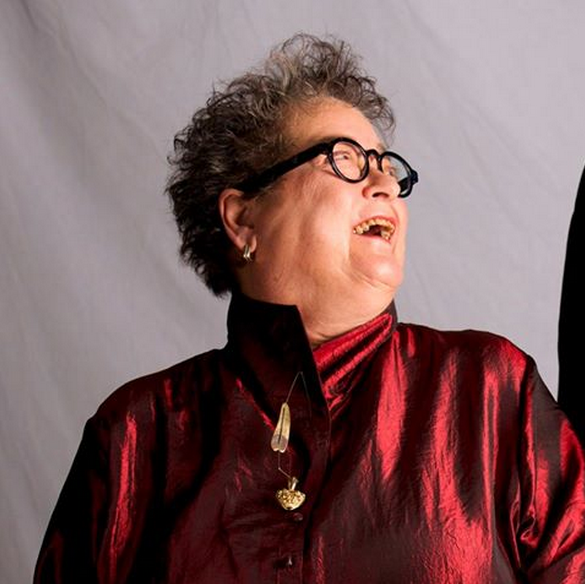 Image credit: Kamloops Art Gallery Facebook Page
Jann Bailey was a valued member of Vancouver Foundation's Arts and Culture Advisory Committee, from 2012 up until her death in October of this year.
She was a passionate advocate of our work, as well as the many extraordinary projects and creative endeavors of an Arts community striving to delight, engage, and inspire residents across BC. Her influence was strongly felt in Kamloops where she was awarded the Queen's Diamond Jubilee medal for her transformative work in building for the Kamloops Art Gallery a notable national reputation.
Vancouver Foundation Board Member, Barry Rivelis says:
Her warmth and intellect made each of us wiser. It is what we all want. To make an impact. And she did. ~ Barry Rivelis
"I was privileged to be on the Arts and Culture committee with Jann. As you look at a person's life you want to ensure you make an impact. I can assure you that Jann did with me and the members of our group.
Our committee's intent is to grant money to Arts and Culture endeavours in BC. During our deliberations Jann always brought an insightful, passionate perspective that made each of our decisions better. And her warmth and intellect made each of us wiser. It is what we all want. To make an impact. And she did.
As chair of the Arts and Culture Committee of Vancouver Foundation, I want to extend my deepest condolences to Jann's family and friends.
She made an impact, and through her efforts, made the world a better place."
Lidia Kemeny, Director of Grants and Community Initiatives, will bring words of appreciation and gratitude on behalf of Vancouver Foundation on Friday during Jann's Celebration of Life. 
Vancouver Foundation will also make a $10,000 contribution to the Kamloops Art Gallery in her honor.
Jann will be missed.
More about Jann's work and influence (via Kamloops This Week):
Jann began working with the Kamloops Art Gallery 1987, and oversaw the institution's move from the basement of the former Kamloops museum location at the corner of Fifth Avenue and Victoria Street to the expansive facility now adjacent to the downtown library.
She also helped the Kamloops Art Gallery build a national reputation, one that saw her awarded the Queen's Diamond Jubilee medal in 2012, one of 37 Canadians recommended for it by the Canadian Museums Association.
Bailey was cited then for her enthusiasm and "lifelong conviction that art and culture add to the quality of life, and her leadership during the presidencies of the Canadian Museums Association and the Canadian Art Museums Director's Organization."
In 2011, Bailey was the first person to receive the Barbara A. Tyler Award in Museum Leadership by the Canadian Museums Association (CMA) at its national conference in May.