You are here
Vital Signs 2019: A Snapshot of Community Participation in BC
BC-centric data on community participation now available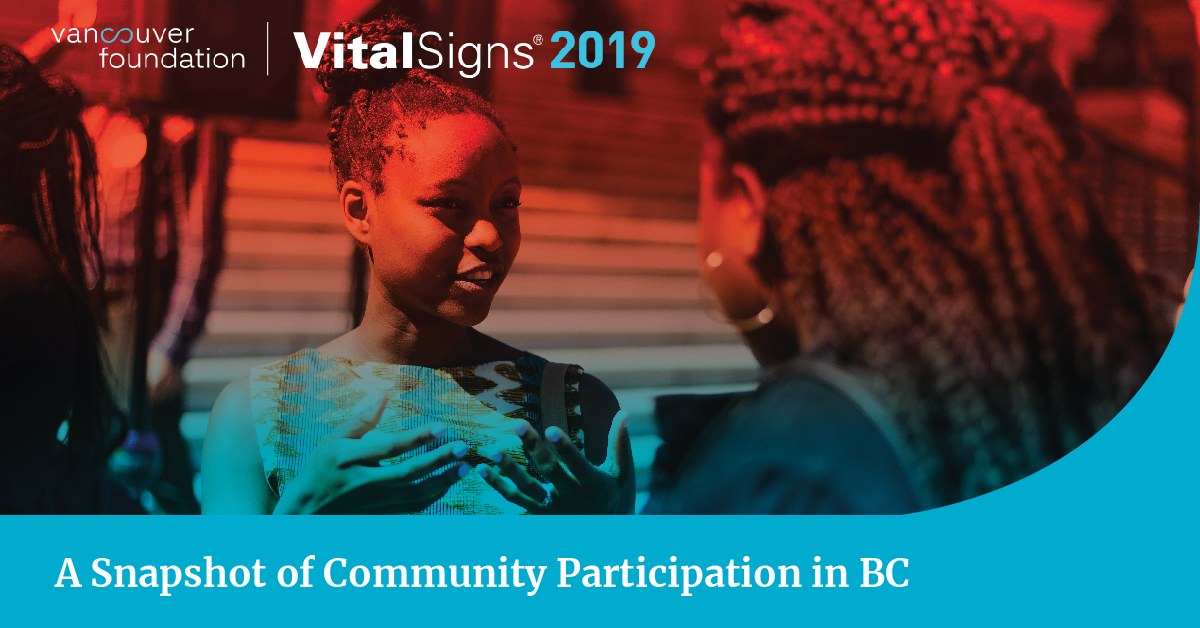 Vancouver Foundation's Vital Signs 2019, launched today, is a report with data that gives us a better understanding of what community participation looks like for BC residents. 
This is important data for organizations that rely on a connected, engaged, and active community to support them. From the Vital Signs 2019 report, non-profits may glean supporting facts or insights into what can be done to reduce barriers to participation and engage stakeholders more effectively.
Visit the Vital Signs website >>
A Snapshot of Community Participation in BC

The Vital Signs report has three key findings:
BC residents are actively contributing to their communities in a range of ways and in some cases doing more than they think. This includes through volunteering and civic engagement, but also reconciliation, online advocacy, mentorship, and lifestyle or consumer choices.
 
Many BC residents, regardless of age, feel there are barriers preventing them from doing more — many cite a lack of time. Find out what's holding other generations back from participating more actively in the report.
 
Most BC residents feel welcome in their community and believe in their capacity to contribute to positive change. Volunteering continues to be perceived as the most effective way to make a difference. The report includes information on the generational differences are on how other forms of support are perceived.
 
Want More Information?
If you're doing research on community participation, a stakeholder engagement strategy, or want to understand how Vancouver Foundation lives into being "community inspired," the full report is available on the Vital Signs website.
Visit the Vital Signs website >>
Get the Vital Signs summary >>
Download the Vital Signs report >>
In the full report, you can access more detailed data spliced by generation on how British Columbians are participating in community, what prevents them from doing more, and what is perceived as the impactful ways to give back.
If boosting community participation and connection is a strategic priority to your organization or association, a representative from Vancouver Foundation is available to present on the findings, tailored to your audience.
We can also provide information to people who may wish to include Vital Signs data in their work or presentations.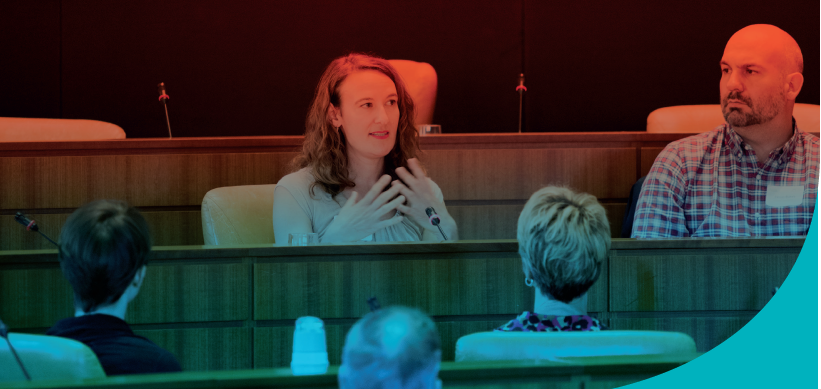 Vancouver Foundation's Role in Vital Signs
Community foundations are best known for our granting, or as a place to set up an endowment fund to grant to charities. We also see it as part of our mission to remain responsive to the communities we serve. If our vision is a healthy, vibrant, and livable community — how do people see and define that? A large part of that is through community listening and research.
Vital Signs is a nationally coordinated program by community foundations to examine the vitality of our communities. We are just one of several BC community foundations that released a Vital Signs report this year. To see if there is one specific to your region, click here.