You are here
We're In This Together
Vancouver Foundation President and CEO Faye Wightman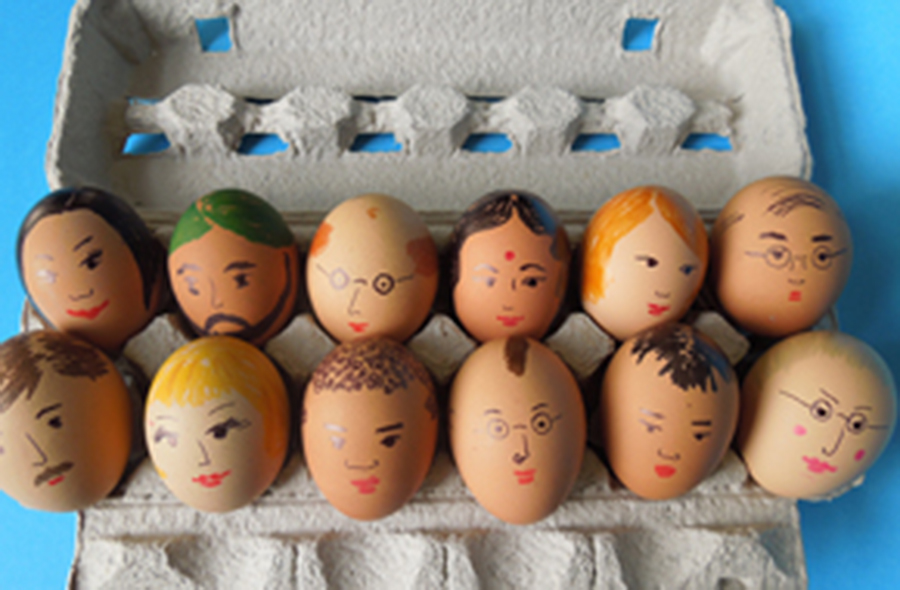 By now, many of our readers are familiar with the Connections and Engagement Survey Vancouver Foundation conducted in the spring.
Our survey found that most neighbourhood connections in metro Vancouver are weak, most residents do not participate in any form of community activity, and forging meaningful relationships is a challenge for many, particularly across barriers of difference such as ethnicity.
There has been an incredible reaction to these findings. We've been asked to make presentations across the region.  We're constantly fielding inquiries from governments, other community organizations, media, and people who just want to get involved.  Simon Fraser University used the issues the survey raised for its 2012 Community Summit: Alone Together. And the City of Vancouver proposed the formation of an Engaged City Task Force.
Still, there are those who say, "Isn't this just the price we pay for living in an urban environment? Does it really matter that one in four people say they are alone more than they would like? Does it really matter that I have little to do with my neighbours?"
Well, it turns out it matters more than we might think.
Our survey showed that people who report feeling isolated and alone are less trusting of others and they feel less cohesion with their neighbours. They are more likely to think there is too much foreign ownership of real estate here, and that Vancouver is becoming a resort town for the wealthy. And they are less likely to participate in the kinds of activities that make their neighbourhood a better place to live.
In other words, feeling alone infects many aspects of a person's attitudes and actions in ways that can have negative consequences for the entire community.
And remember, we're talking about 25 per cent of the population.
Another example relates to diversity.
In 1981, Canada had six ethnic enclaves, which Census Canada defines as neighbourhoods where more than 30 per cent of the population is a visible minority. Now there are 260.
A Vancouver Sun series earlier this year found that 110 of those enclaves are in metro Vancouver. No major Canadian region has more enclaves as a proportion of its population.
More than 70 of those enclaves are predominantly Chinese, and most are in Vancouver and Richmond.
We celebrate diversity and we believe our region is better because of it. But our survey reveals the challenges of living in an increasingly diverse region:
Over one-third of respondents have no close friends outside their own ethnic group.
Most agree that people prefer to be with others of the same ethnicity.
Survey respondents of Chinese descent had fewer interactions with their neighbours.
In enclaves where most people are of Chinese descent, there is a lower sense of trust and a lower sense that the neighbours would work together to solve local problems.
Building bridges across ethnic backgrounds is critical for our community. We must develop shared goals and the ability to work together to solve issues – small ones like neighbourhood improvements and large ones like homelessness and poverty.
The survey did not examine what people need in order to move from being isolated and disengaged, to being caring and involved citizens. But our further research does tell us what we can do. It shows there are two pathways to helping people become more connected and engaged.
One is what we call a bridging pathway. When people feel freedom from discrimination of any kind, whether it's based on race, gender, age, or ability, they feel a stronger sense of belonging. That makes them feel safe in reaching out to others, and safe in the knowledge that people want to know and accept them.  This creates an environment where they care about others and want to become involved in activities that benefit the entire neighbourhood or community.
The second pathway is a bonding pathway. And we're really talking about neighbourhoods here. The survey showed that the more often people talk to their neighbours, the higher the trust levels in the neighbourhood. People who do more than just know their neighbours' names, who do favours for each other and who go over to one another's homes, report higher levels of trust and are more optimistic that the ties in their neighbourhood are growing stronger.
You might say this is pretty obvious. But if it's so obvious, why aren't we all doing it?  Across the region, we found that less than 30 per cent of respondents scored reasonably high on our measure of connections and engagement. This means over 70 per cent are far less connected and engaged in activities that can help make our community a better place to live.
So this is our challenge. How can we help residents across metro Vancouver become more connected and engaged?
One of the key initiatives Vancouver Foundation plans is an expansion of our Neighbourhood Small Grants program. It encourages residents to come up with their own ideas for strengthening their neighbourhood. People hold block parties, arts events and festivals. They build community gardens, lending libraries and run workshops. Vancouver Foundation then funds those ideas, with grants as small as $50 to $500.
It is a simple but powerful idea—an idea confirmed by our survey. When people feel a connection to their neighbours and neighbourhood, they are more likely to get involved in activities that make their neighbourhood a better place to live. When strangers living in close proximity become trusting neighbours—when they become caring and involved—anything is possible.