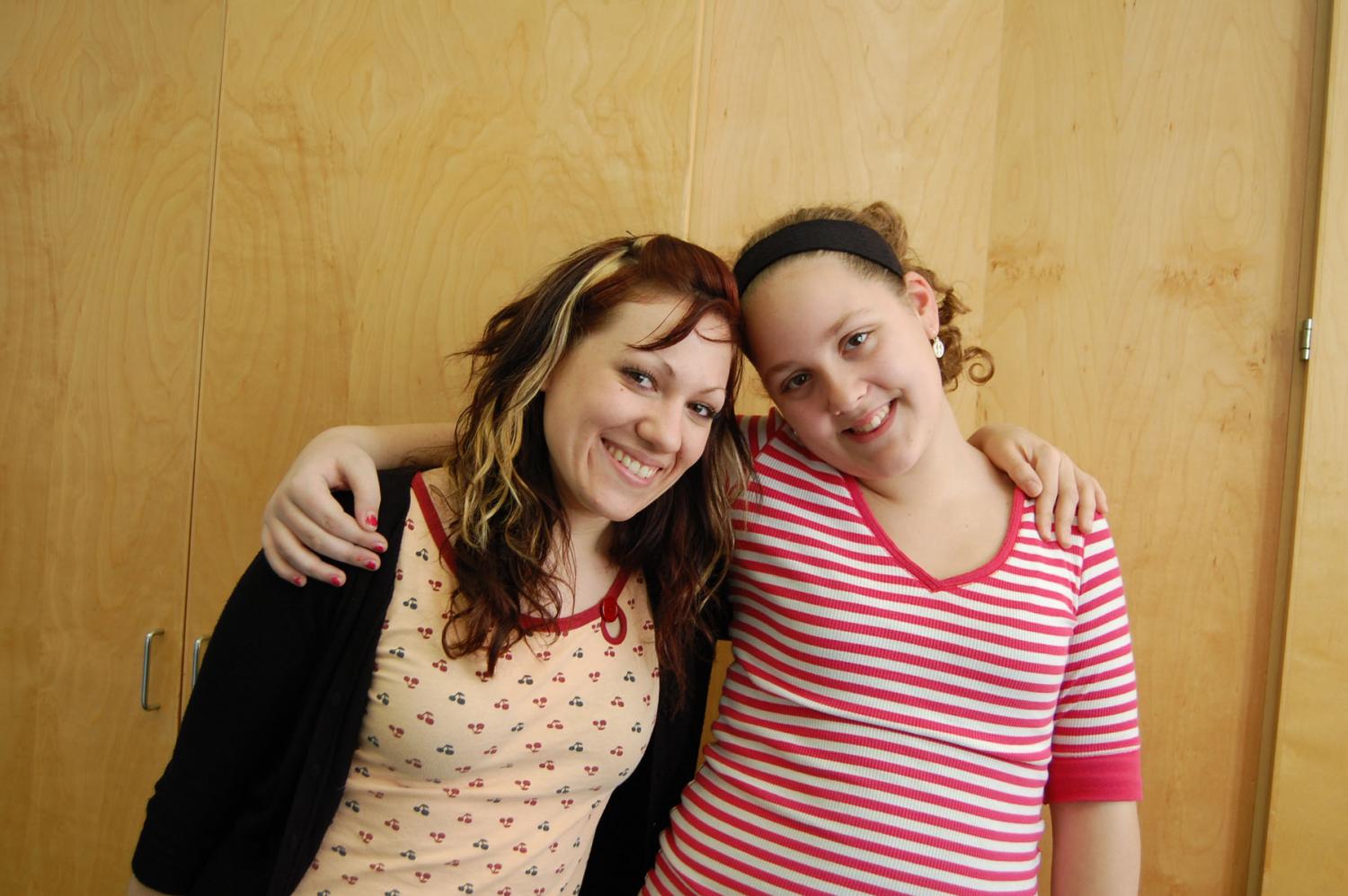 You go girls
Big Sisters of BC
Young women face enormous pressure to be thin, to be sexy, to be beautiful.
"We are bombarded by media images from a very young age," says Carly Geistlinger, who has been through it all and is now trying to help other young girls avoid the pitfalls of adolescence as a volunteer for Go Girls! Healthy Bodies, Healthy Minds. The program, run by Big Sisters of BC Lower Mainland, advocates healthy eating and healthy attitudes.
Geistlinger struggled with an eating disorder in high school. But now that she's 25 she can see through the gloss and shine, the photo touch-ups and the fakery. Through Go Girls! Healthy Bodies, Healthy Minds she is helping younger girls, aged 12 to 14, realize it's okay for them to feel good about themselves for who they are.
"I got involved with Go Girls! because I wanted to help girls who are at a stage where their struggles weren't so bad yet, before they have a serious eating disorder or are doing self-harming behaviour," says Geistlinger.
Big Sisters of BC Lower Mainland has an endowment fund with Vancouver Foundation. And with a $30,000 grant from Foundation donors, Big Sisters' started running the Go Girls! program as an extension of two core programs, which match girls one-on-one with women mentors and tutors.
So far, Go Girls! has made a huge difference in the lives of young girls like 12-year-old Rebecca, who is participating in the program at Hillcrest Middle School in Coquitlam.
"Before the program I was eating a lot of junk food," Rebecca recalls. "I knew it wasn't really healthy but it was really addicting."
Now she's choosing healthier snacks like watermelon, pineapple, carrots and, her new favourite, broccoli. "It's not worth dieting, putting yourself through all that pain," she says. "It's okay to just eat the right foods."
Each week Carly starts the class by encouraging the girls to talk about their goals and two things they learned from the last session. Then they play a few games to get moving like running wheelbarrow races, or just laughing or skipping around the room. Sometimes they give themselves a standing ovation, just because. "It's being able to act like kids and have fun," she said.
At snack time, the messages are reinforced with balanced snacks – some veggies and some potato chips so the girls know it's not about counting calories but balanced eating.
Halfway through the program there was a moment when something clicked and everyone opened up.
It was one day during a game called the "Wheel of Life" – the girls spin the wheel to determine a subject for discussion whether it be healthy eating, or boys, exercising or getting along with their parents.
That day, as the Wheel of Life turned, something changed. The girls began to open up and really share their feelings, talk about very personal things, things that made everyone feel better.
"For me, it was like, wow, I get what this program is about and I believe it is doing what we are supposed to do and what we want it to do," says Carly. "When asked what they learned, the girls responded, 'to not judge myself, to accept myself, to be comfortable with myself.' I just wish every school could have this program and every girl could go through this. I wish every girl could be taught about challenging beliefs about self-esteem and body image."
For more information about the Go Girls! Healthy Bodies, Healthy Minds Program, visit
www.bigsisters.bc.ca/en/Home/Programs/GoGirls.aspx   
To support the Big Sisters endowment fund at Vancouver Foundation, call 604.688.2204  or visit www.vancouverfoundation.ca