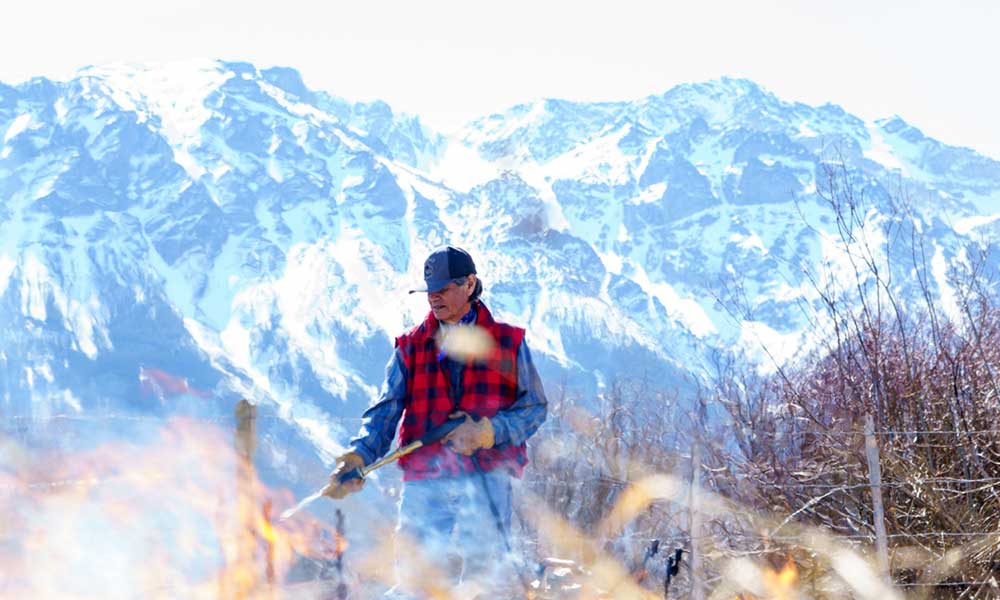 Yunesit'in First Nation is Fighting Fire with Fire
Gathering Voices Society sparks change by helping revitalize Indigenous fire management
In June and July alone, BC has seen 90% of the town of Lytton burn down, over 250 wildfires, and a record-breaking heat wave, leading to the province declaring a state of emergency. Fire has become, quite literally, a hot topic.
Wildfires are increasing in both size and frequency, as well as lasting longer. William Nikolakis, Executive Director of Gathering Voices Society, says this shows an imperative for large-scale Indigenous fire management practices. For the past three years, Gathering Voices has been working with two Tsilhqot'in member nations, Xeni Gwit'in and Yunesit'in, to revitalize traditional fire management on their lands.
One important effect of Indigenous cultural burning is the reduction of fuel loads such as brush, grass, dry twigs and leaves on the forest floor through controlled burns in early spring. This prevents wildfires from spreading as swiftly and as far when the season gets hotter and drier, mitigating their worst effects.
Russell Myers Ross, a Yunesit'in fire keeper, says, "If we're able to burn in spring, everything comes back as lush as possible, so it's more green. And the more green the grass is, the less likelihood that a fire can spread."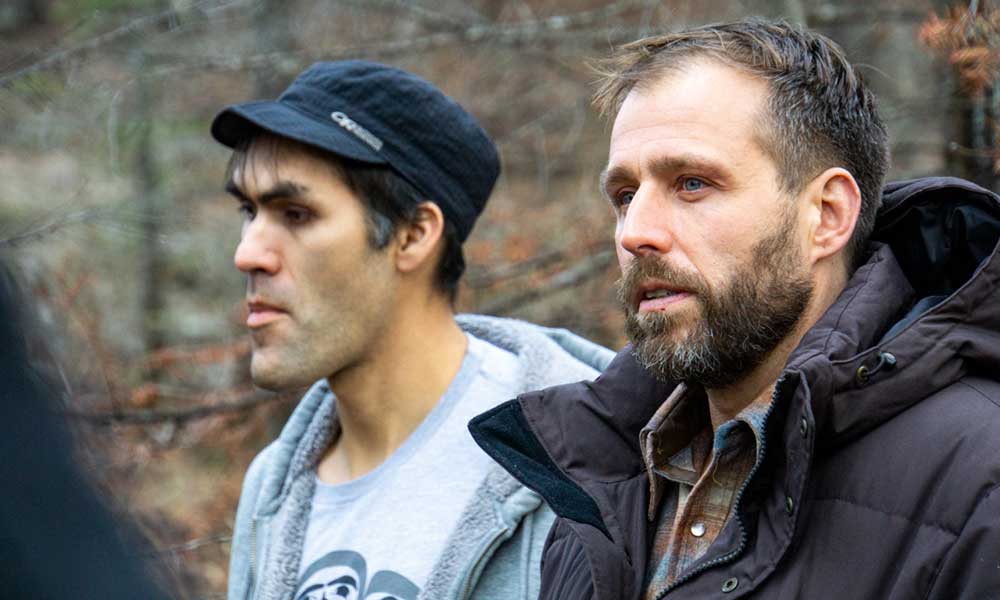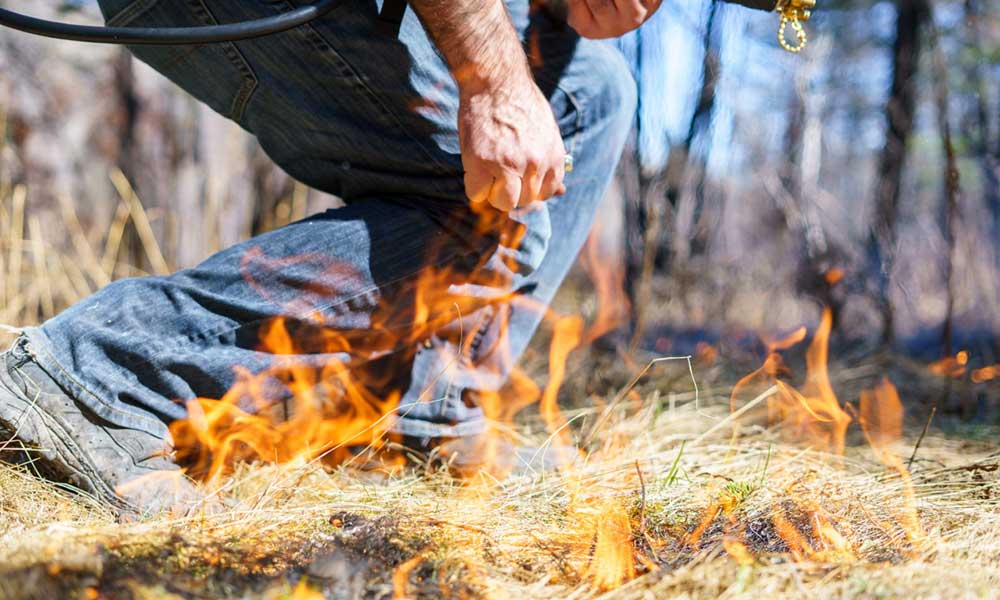 Pictured: Russell Myers Ross and William Nikolakis; Burning the top layer so that life underneath has room to grow. Photo credit: Josh Neufeld
Rediscovering fire as friend, not foe
For the Yunesit'in, participation in the revitalization project was motivated by the 2017 wildfires, one of the largest wildfires in BC history. Asked by the government to evacuate, they instead stayed and fought off the fires alongside BC Wildfire Services. Now, they hope to make their lands and people resilient by drawing on traditional knowledge.
With the support of Victor Steffenson, an Indigenous fire expert from Australia, where cultural burning has proven effective, the nation gained a renewed confidence.
"We were studying it for the first time. Even though our ancestors had done this, even though our family members have done this here and there, we were still a bit nervous to be honest," says Myers Ross. Steffenson's help enabled Yunesit'in to build "capacity and knowledge."
Nikolakis explains Indigenous regenerative fire practices, which were once used prolifically across the continent, were subject to a century of suppression by governments. This has meant forest floors lay neglected, accumulating dry brush and "[creating] a ticking time bomb."
"[The government] prohibited Indigenous burning, and then you had the residential schools. And so people really lost touch with fire practices," Nikolakis says.
People came to see fire as a foe, rather than a friend. "But," he says. "There was a memory there about it and some people still practiced it."
A way of life, not just a job
Thinking back to the very first burn, Myers Ross recalls feeling a sense of accomplishment and camaraderie.
"It felt exciting. It felt refreshing … Knowing we're doing the right things, and [that] things would replenish, and we'd be able to kind of live in abundance, in a way, with education coming back or plants coming back or berries coming to this area."
Myers Ross notes several distinctions from colonial fire management. He says the flexibility of running their own program allows for a playful environment to "enjoy each other's company while doing work." The ability to regain the opportunity to walk the land together and help shape it, not only strengthens community ties, but deepens understanding of the land and how to use it, leading to increased health benefits.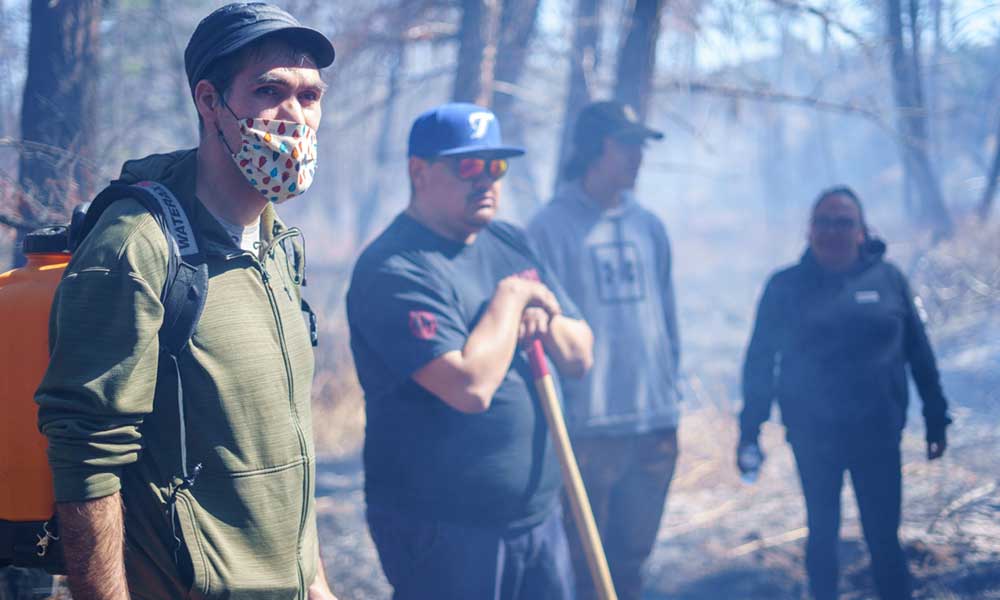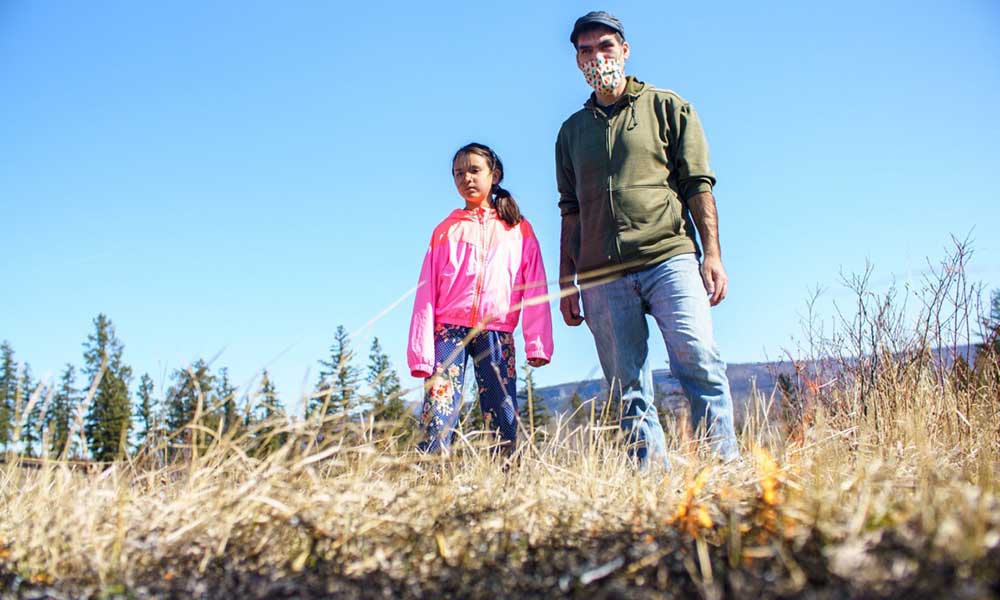 Photo credit: Josh Neufeld
Additionally, whereas industry tends to focus on reducing harm to property, Yunesit'in people view stewardship as more than a job. For them, a lasting relationship with the land builds long-term health for the community.
With jobs, "somebody can retire in the province, someone can get fired or find another job and they lose all the knowledge," Myers Ross says. "If you have the consciousness and the love, the community wants to continue this type of work out of their love of the land and their need to be resourced on it …[it's] just the way that we look at the land."
Myers Ross and Nikolakis have seen the power of cultural burning, which intertwines environmental benefits with social and cultural ones. As people heal and shape the land, it increases their connection to it, and in turn, heals them.
Nikolakis says, "We had residential school survivors engaged in it. And just from discussions with them…they felt very empowered, and they felt [it was] healing on the land."
Sustaining the land for future generations
"This year, we went even bigger and applied cultural burning to 150 hectares of territory, just in [Tsilqhot'in lands] alone, and employed nearly 30 people…from elders to youth," Nikolakis says.
The project is currently in the process of standardizing a methodology to make it "fully functional and financially sustainable" through cultural burning carbon credits with the goal of scaling the program up.
Fire management is only "one activity under a big umbrella," of stewardship Myers Ross says.
In light of the climate crisis, the vision Gathering Voices Society is striving toward is greater recognition of Indigenous land rights. Nikolakis hopes to see "Indigenous people taking a bigger stewardship role over lands in BC and waters. And fire being a critical tool for [them] to use to steward land."
Describing the pilot as a success and stressing the research that goes into ensuring its safety, Nikolakis emphasizes the urgency for governments to incorporate Indigenous-led fire management, but adds that they have been slow to grant Indigenous communities autonomy over these practices. Both Nikolakis and Myers Ross express the need for Indigenous control over stewardship and a greater dedication to reconciliation.
While there is growing interest in Indigenous guardianship at the provincial level, Myers Ross says nations are forced to jump through hoops to implement it. For example, Yunesit'in territory is on contested Crown lands, requiring the Yunesit'in to go through the government to manage their own lands; they have to pilot programs and prove their success to the government.
In the fight for a liveable future, programs like this which seek to empower Indigenous communities and make them resilient, are vital.
While Myers Ross hopes their success will inspire other Indigenous nations to undertake similar programs, he adds governments must be willing to hand over the reins to Indigenous communities to take the lead in managing their lands.
Nikolakis says, "Managing your land for future generations is a critical piece."