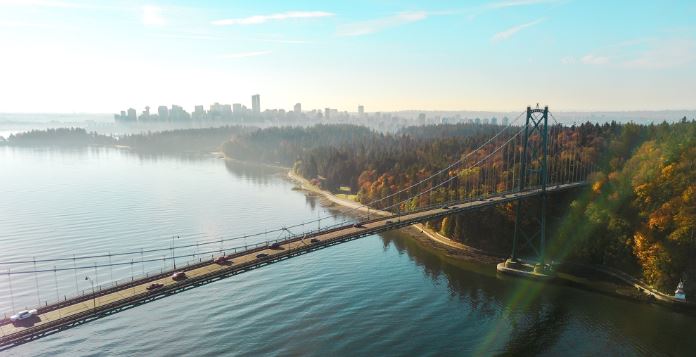 BC community foundations are supporting their neighbours through COVID-19. We're proud to help.
At the heart of community foundations is a powerful idea: that each community knows best how to respond to its own local needs and priorities. Through a $1.5 million grant from our Community Response Fund, Vancouver Foundation is proud to support the vital work of community foundations as they respond to the COVID-19 pandemic across our province.
One of these critical organizations is Clayoquot Biosphere Trust (CBT), a community foundation in the Clayoquot Sound Biosphere region, that's using the funding to support charities affected by the pandemic and to respond to urgent needs in their region.
"We've been listening to local charities and non-profits. Many are on the frontlines serving critical needs and have seen an increased demand for their services. Others have had to cancel events or halt programs entirely due to the impacts of COVID-19 and social distancing," says Rebecca Hurwitz, Executive Director of the CBT. "As the local community foundation, the CBT is working to bridge these gaps."
Like many organizations, the CBT has had to adapt quickly. They've just launched a Giving Catalogue, which will allow them to direct funds to needs identified by local charities such as the Food Bank on the Edge and Raincoast Education Society and matching them with private donations. This will enable them to raise additional funding and support local charities doing important work in their region.
"We have an unwavering commitment to the strength and vitality of our region," says Hurwitz. "We're in this together and the support from the Vancouver Foundation will leverage a huge impact in our region."
While BC is made up of beautifully diverse communities, what unites us is the shared desire to see our communities stronger than ever when this pandemic is over. It's in this spirit that through the efforts of BC community foundations, this funding will provide responsive, local support that will reflect the resiliency of our province.
Vancouver Foundation is proud to support community foundations in BC through the Community Response Fund. You can offer your support by donating to a community foundation in your area, which you can find here.