You are here
Community Response Fund: Update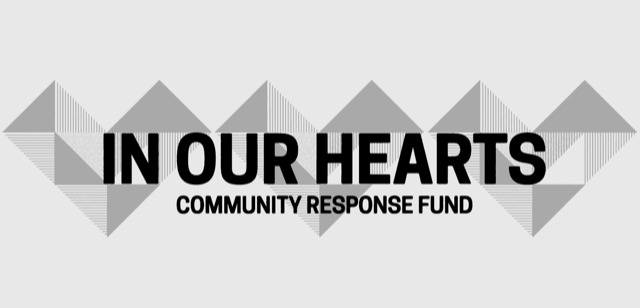 Last updated: October 5, 2020
Note: We are no longer accepting donations or new applications to the Community Response Fund at this time. We encourage further donations to address pressing community needs, such as COVID-19 response and recovery, through our Community Impact Fund.
---
The Community Response Fund deploys essential relief to charities in BC that provide health and social services and arts, culture, and community benefits that have been impacted by COVID-19 and its economic consequences.
The Fund
Total granted out: $17.4M
Total fund amount: $17.4M
Founding Donors
Vancouver Foundation
Vancity Credit Union
United Way Lower Mainland
Anonymous individual donors to Vancouver Foundation
Grant Recipients
June 30
June 19
Campbell River Hospice Society provides caring and compassionate support to children and adults experiencing end-of-life or grieving through a variety of services at no cost.
Vancouver Island University Foundation's purpose is to oversee management of the Foundation's endowment and, working with the Office of Advancement & Alumni, raise money to support Vancouver Island University's scholarship and awards program and VIU fundraising activities.
Bridges for Women Society is a gutsy, innovative nonprofit inspiring diverse women impacted by violence or abuse, to reclaim their lives and build economic stability.
Canadian Mental Health Association - Vernon and District Branch is a voluntary association that exists to promote Mental Wellness in the community of Vernon, and surrounding areas in the North Okanagan.
North Peace Community Resources Society (aka Community Bridge) offers a network of counselling and support services in the Peace River-Liard area and will adapt our services to best suit the needs of those we serve.
Disaster Aid Canada's mission is to provide and assist in delivering humanitarian aid, shelter, sustainable water systems and hygiene products to people affected by natural and other disasters.
Pacifica Housing Advisory Association's mission is to be a leading innovative provider of affordable homes and support services that contribute to the independence of individuals and families. 
Fort Nelson Family Development Society provides services and support that enable children and families to achieve their optimal growth and development.
West Kootenay Environmental Centre Society is a non-profit community-driven organization that brings together local residents to protect the natural environment while building just, equitable, healthy, and livable communities in the West Kootenay region.
Salt Spring and Southern Gulf Islands Community Services Society is dedicated to strengthening and supporting individuals, families and communities.
Victoria Dandelion Society is committed to supporting our street family, one person at a time. We offer unconditional love to all who come our way and advocate for the voiceless, restoring hope in the places most affected by physical and relational poverty.
Kamloops Family Resources Society's vision is a community where families have the support and personal capacity to overcome life's challenges and reach their desired potential.
Cowichan Green Community Foundation is a non-profit organization that has been focusing on environmental sustainability in the Cowichan Region since 2004.
Island Metis Family & Community Services Society serves the Métis community living on Vancouver Island, British Columbia since 1996. Our programming centres around child safety and family wellness.
Together Against Poverty Society (TAPS) is one of the largest providers of free, face-to-face legal advocacy for people with income assistance, disability benefits, employment standards, and tenancy issues.
The Farmlands Trust (Greater Victoria) Society was established in March 2008 to enhance the farming capability of Mt. Newton Valley, rehabilitate the stream ecology of Hagan Creek and create a community trail system.
Sooke Shelter Society is a grassroots charity working together to increase access to affordable housing for those with lower-income, to prevent and end homelessness in Sooke, BC.
Salvation Army Kelowna Community Church offers seniors' drop-in programs, weekly children and youth programs, and emergency disaster services, and operates three thrift stores in the the Kelowna area.
Canadian Mental Health Association, South Okanagan Similkameen Branch promotes the mental health of all and supports the resilience and recovery of people experiencing mental illness.
Hope for the Nations is a Kelowna-based NGO, empowering children at risk to become children of change.
Big Brothers Big Sisters of the Cowichan Valley's mission is to enable life-changing mentoring relationships to ignite the power and potential to young people.
Okanagan-Similkameen Neurological Society's mission is to maximize the developmental growth, emotional health and creative capacity of children and youth in the South Okanagan Similkameen through early intervention and family centred care.
Hospice Society of the Columbia Valley exists to assist individuals and families in recognizing and accepting death as a part of life. We support individuals and families during the dying and grieving process.
Desert Valley Hospice Society is committed to supporting excellence in the delivery of hospice palliative care and end-of-life services for residents of the communities of Oliver, Osoyoos and Okanagan Falls.
Cariboo Pioneer Centre, Lac La Hache, BC OAPO 176
Central Okanagan Hospice Association exists to provide quality hospice palliative care programs and services in the Central Okanagan.
Vancouver Island Counselling Centre for Immigrants and Refugees Association assists immigrant and refugees who are suffering from the psychological and emotional wounds from their past experiences by providing quality and accessible counselling services.
Shuswap Children's Association offers a wide range of programs, services and resources for children 0-19 years of age and their families so that they can play, grow, and thrive.
Whitevalley Community Resource Centre supports and promotes the health and well-being of our community in the Whitevalley area.
Oceanside Hospice Society provides compassionate end-of-life and bereavement support to the Oceanside community.
Miscellaneous Productions Society founded in 2000 in Vancouver, is best described as "a hip hop theatre boot camp" developed for culturally and socially representative youth who face multiple barriers.
Burnaby Moresports Society is a registered charity that provides free out-of-school sports programs and camps for local children and youth.
Pacific Opera Association has earned a reputation as one of Canada's leading opera companies, thanks to its dynamic repertoire choices, its original productions, and its commitment to creating meaningful opportunities for artists and audiences.
Nanaimo Brain Injury Society provides support, education and advocacy to people on Central Vancouver Island with acquired brain injuries, their family and friends.
Mamas for Mamas supports mothers and caregivers in crisis by providing ongoing support to individuals and families facing various poverty-related struggles.
Boundary Community Food Bank Society provides food support for residents in need in the Boundary region, serving the area from Christina Lake in the east, to Rock Creek in the west
Cariboo Friendship Society in Williams Lake, British Columbia began in 1969 to provide Shelter and has expanded considerably over the years to address the growing needs in the community.
Keats Camps provides everyone, whether a camper, staff, or guest, an opportunity to grow, learn and explore in a safe and nurturing environment, surrounded by supportive and guiding roles models.
New Westminster Symphony Society serves music enthusiasts in the Lower Mainland of British Columbia and beyond. The NWSO offers a popular program of four to five indoor concerts each year and other musical presentations in the Lower Mainland.
United Players of Vancouver is a long-established community theatre company renowned for its exciting repertoire of high-quality productions.
Zee Zee Theatre Society believes in individual stories that provoke and inspire us, and that foster common understanding and empathy across our diverse human experiences.
Contemporary Art Gallery (CAG) Society of British Columbia is an independent, non-profit public art gallery and one of Canada's leading venues for contemporary art.
Kawkawa Camp Society mission is to transform, build, and impact lives in God' creation by living in community, offering programs and services and teaching and modeling Christ through our camp staff and facilities.
Vancouver Island Providence Community Association (Providence Farm) provides a variety of innovative programs for individuals with mental health, brain injury, age-related illness, and developmental challenges.
Wildsight works locally, regionally and globally to protect biodiversity and encourage sustainable communities in Canada's Columbia and Rocky Mountain regions.
Nikkei National Museum & Cultural Centre is a campus of three non-profit organizations working collectively for the good of our local, national, and international Canadian and "Nikkei" (Japanese ancestry) communities.
British Columbia Sports Hall of Fame & Museum celebrates extraordinary achievement in BC sport history and inspires future generations to make their dreams come true.
Green Teams of Canada's mission is to inspire stewardship of nature by connecting diverse individuals through hands-on educational environmental activities.
Stanley Park Ecology Society promotes awareness of and respect for the natural world and plays a leadership role in the stewardship of Stanley Park through collaborative initiatives in education, research and conservation.
Royal City Musical Theatre Society produces only large-scale musical theatre shows with community-based casts of as many as sixty on the stage
Island Sexual Health Society leads in delivering exemplary sexual health services to South Vancouver Island.
HUB Cycling is a charitable not-for-profit organization that has spent over 20 years removing barriers to cycling in Metro Vancouver, while cultivating the health, environmental, and economic benefits that active transportation can bring.
Girl Guides of Canada British Columbia Council's mission is to be a catalyst for girls empowering girls.
ASTC Science World Society (aka Science World)'s mission is that through science and nature, we ignite wonder and empower dreams.
British Columbia Lions Society for Children with Disabilities operates the Easter Seals BC/Yukon which is dedicated to providing programs and services to persons with diverse abilities that help build their self-esteem, self-confidence and sense of independence.
WITS Programs Foundation operates programs that provide essential support to staff and students in the school setting.
Pacific Legal Education and Outreach Society (PLEO) seeks to ensure that the non-profit sector and low-income artists and arts organizations are informed about and empowered to exercise their legal rights and responsibilities under the laws which govern their activities.
Farmfolk/Cityfolk Society is a not-for-profit society connecting, empowering, and inspiring people to strengthen BC's sustainable food systems.
Braintrust Canada Association's mission is to bring the issue of brain injury to the forefront, reduce preventable brain injuries and maximize the potential of those who have been affected by brain injury through programs and advocacy
The University of British Columbia (UBC) is a global centre for teaching, learning and research, consistently ranked among the top 20 public universities in the world and recently recognized as North America's most international university
Community Radio Education Society​ runs the MAC (Media Arts Committee) program, Step Up and Solder Technical Training Program, and other technical, radio and sound art workshops for the purpose of training, education and access
African Stages Association exists to promote African storytelling and theatre for entertainment, education and community building.
Greater Vancouver Vivaldi Chamber Choir Society is a well-established, not-for-profit, auditioned community choir of 35 voices that has been delivering quality choral music for over 30 years.
BC Wheelchair Sports Association provides exceptional wheelchair sport programs and services that build community and promote active living and the pursuit of excellence.
Vancouver Recital Society is one of the premier concert presenters in North America, offering a milestone debut series for rising stars and an internationally renowned concert series for the world's most celebrated performing artists.
Vancouver Opera Association creates extraordinary experiences that engage, inspire and entertain our community through voice, music and theatre.
Arts Umbrella Association is where young artists ages 2–22 cultivate their creativity in Dance, Theatre, and Art & Design.
Vancouver Welsh Men's Choir is an auditioned choir of amateur singers with a 100 member roster, led by professional musicians.
Vancouver Society for Early Music's mission is to engage, enrich and educate through music.
Seismic Shift Arts Society (aka DanceHouse) presents exceptional international calibre dance of scale to engage, inform and challenge, and to offer transformative cultural experiences for Vancouver audiences.
Kokoro Dance Theatre Society's mandate is to re-define the meaning of Canadian culture through teaching, producing and performing new dance theatre with an emphasis on multi-disciplinary collaboration and cross-cultural exploration.
Athletics for Kids Financial Assistance (BC) Society's mission is to ensure all BC children, regardless of socioeconomic status, can participate in organized sport by providing families with financial assistance.
Power to Be Adventure Therapy Society is a nonprofit organization that empowers people living with a barrier or disability to explore their limitless abilities through inclusive adventures rooted in nature.
Bard on the Beach Theatre Society's mission is to inspire community through dynamic, engaging experiences of Shakespeare.
Zajac Ranch Society's mission is to develop and operate an accessible, innovative, and inclusive facility for children and young adults with medical conditions, who otherwise would not have the opportunity to attend camp.
Vernon Community Music School Association is a non-profit organization and registered charity dedicated to musical learning, enjoyment and excellence.
Vancouver Kiwanis Music Festivals Society's purpose is to inspire musical excellence in all participants.
ITA Wegman Association of British Columbia for Curative Education and Social Therapy operates Glenora Farm, a biodynamic farm, located south of Duncan on Vancouver Island.  We are a life-sharing community, where adults with developmental disabilities live, work and learn together with their caregivers.
South Peace Art Society operates the Dawson Creek Art Gallery, a public gallery dedicated to the presentation, interpretation and advancement of the Visual Arts.
Gabriola Arts Council's mission is to engage, enhance, and inspire cultural vitality through collaboration, leadership, and service.
Creative Cultural Collaborations Society is dedicated to stimulating, developing and executing unique art projects and activities.
Salal Foundation was established to protect the environment by encouraging best practices in the transport, storage and use of toxic substances.
Greater Vancouver Professional Theatre Alliance Society is a non-profit charitable organization whose membership includes theatre companies, theatre makers and artists, and other organizations and individuals that support theatre.
Mount Pleasant Neighborhood House plays a leadership role in building a healthy and engaged neighbourhood by connecting people and strengthening their capacity to create change.
Victoria Native Friendship Centre's mandate is to encourage and promote the well-being of Urban Aboriginal People, by strengthening individuals, family, and community.
Take a Hike, Youth at Risk Foundation partners with public school districts to engage vulnerable youth in a full-time mental health and emotional well-being program embedded in an alternate education classroom.
Lotus Light Charity Society was founded in 1993 by Buddhist Grand Master Sheng-Yen Lu, to provide help and comfort to people in need.
Great Charity
Vancouver Venture for Diversity Society's mandate is to provide the critical support and services on an individual as well as group basis, to foster children, youth and families as well as advance educational opportunities to address any special needs as well as cultural competent activities and gatherings.
Food Stash Foundation​ is a Registered Canadian Charity founded in 2016 with the goal of rescuing surplus food directly from suppliers and redirecting it to households in our community that experience food insecurity, while reducing the environmental impact of food waste.
Frog Hollow Neighbourhood House empowers local residents in Hastings-Sunrise to improve our community together.
Touchstone Family Association is a non-profit community based social service agency. We have been providing services to Richmond and nearby areas since 1983.
Collingwood Neighbourhood House Society's mission is to promote the well-being of the Collingwood community by providing leadership and working collaboratively with individuals, families, agencies and other groups to develop and support inclusive, innovative, sustainable initiatives and services that respond to the community's social, educational, economic, health, cultural and recreational needs.
Association of Neighbourhood Houses of British Columbia oversees eight neighbourhood houses and an outdoor centre, through which we operate more than 300 community-based programs and services for a diversity of participants.
The Vancouver Art Gallery Association is recognized as one of North America's most respected and innovative visual arts institutions. The Gallery's innovative ground-breaking exhibitions, extensive public programs and emphasis on advancing scholarship all focus on the historical and contemporary art of British Columbia and international centres, with special attention to the accomplishments of First Nations artists and the art of the Asia Pacific region­—through the Institute of Asian Art founded in 2014
Sea to Sky Community Services Society provides high quality programs throughout our region to enhance the lives of residents at every age and stage of life.
Treehouse Advocacy Centre Society focuses on getting Vancouver's children and youth who have experienced abuse back to feeling like kids again.
Community Mental Wellness Association of Canada (CMWAC) serves as a platform that connects those with mental illness to their family members and other people with shared mental health concerns via culturally appropriate counseling services, education and training referrals provided within a caring community environment.
Cassie and Friends: a Society for Children with Juvenile Arthritis and Other Rheumatic Diseases is the only charity in Canada dedicated 100% to the pediatric rheumatic disease community.
AMSSA Community Education Society of BC's purpose is to promote public education on diversity, anti-discrimination, settlement and immigration issues.
Plan Institute for Citizenship and Disability's mission is to improve the lives of people with disabilities and their families so that they can lead a good life now and in the future. We do this by offering a suite of educational initiatives, collaborating on community based projects, and advocating for policy reform.
Canadian National Institute for the Blind L'Institut national Canadien pour les aveugles is a non-profit organization driven to change what it is to be blind today.
Friend 2 Friend Social Learning Society creates and delivers programs and services that focus on addressing the social inclusion, peer play and friendship needs of individuals with autism and their peers.
Pain BC Society aims to transform the way pain is understood and treated in our province.
Autism Speaks Canada is a national Canadian charity, dedicated to promoting solutions across the spectrum and along a life span for needs of people with autism spectrum disorder and their families.
Cerebral Palsy Association of British Columbia is committed to making a Life Without Limits for people with cerebral palsy and other disabilities.
Juvenile Diabetes Research Foundation Canada / Fondation de la Recherche sur le Diabete Juvenile Canada as been a global leader in the search for an end to type 1 diabetes (T1D), through both research funding and advocacy.
Crohn's and Colitis Canada / Crohn et Colite Canada aims to cure Crohn's disease and ulcerative colitis, and better the lives of everyone impacted by inflammatory bowel disease (IBD).
Canadian Liver Foundation is committed to improving the prevention, diagnosis and treatment of liver disease in Canada.
Gordon Neighbourhood House strives to ensure that the West End of Vancouver is a vibrant and active community, where everyone is empowered to play an active role in civil society.
Canadian Society of Intestinal Research is committed to improving the lives of people with gastrointestinal and liver conditions, supporting research, advocating for appropriate patient access to health care, and promoting gastrointestinal and liver health.
Aquafit for All Association mission is to work with existing community groups/organizations to design and provide accessible aquatic exercise opportunities for people with disabilities/injuries who may not be able to access regular aquatic programs.
Sanctuary Mental Health Society is a Christian non-profit that equips the Church to support mental health and wellbeing.
Starbelly Jam Society runs the Starbelly Jam, an annual outdoor music festival held in Crawford Bay, BC on the third full weekend of July.
Vancouver Cherry Blossom Festival Society is the city's signature springtime event and the annual celebration of cherry blossoms inspired by the age-old Japanese cultural tradition of hanami (flower viewing).
Massey Theatre Society hosts musical theatre hits, international music and dance forms, children's entertainers, orchestras, choirs, ballets and stars of music.
Kidd Pivot Performing Arts Society​ is an international contemporary dance company based in Vancouver.
Greater Trail Area Creative Activities Centre Society for the Visual Arts (aka VISAC Gallery) has exhibitions throughout the year, not always local or regional artists. Painters now come from Spokane, Vancouver, Burnaby and the Okanagan.
Vancouver Poetry House Society is the largest spoken word organization in Canada.
Vancouver Island School of Art Society is a learning community dedicated to the advancement of art education through comprehensive programs and presentations for adults of all ages
Pacific Assistance Dogs Society breeds, raises, trains and supports certified assistance dogs, partnering them with people living with disabilities, and with community care professionals.
June 8
May 27
Community foundations across BC help guide volunteer efforts and financial support to where it will have the greatest impact:
May 22
May 21
Friendship Centres across BC are community hubs that offer culturally safe social services, programs, and spaces to connect with others. They are united by the vision of a vibrant society that supports Indigenous peoples and a brighter future in Canada for all.
May 15
May 7
May 1
April 28
April 23
April 16
April 15
April 10
April 9
April 7
April 2
April 1
DTES Women's Centre - Since 1978, the Downtown Eastside Women's Centre has provided a safe space for women and children in the Downtown Eastside. We provide practical support, basic necessities and hot nutritious meals to over 500 women and children every day. We support women to make positive changes in their lives by connecting them to a continuum of services including outreach, advocacy, wellness, recreation, housing and skills development.
March 31
WISH Drop-In Centre Society - WISH Drop-In Centre Society provides support to women who work in the street-based sex trade—60 percent of whom are homeless, and half of whom are Indigenous. Our mission is to improve the health, safety and well-being of women who are involved in Vancouver's street-based sex trade. Our vision is for every woman to have access to opportunities to make free, healthy and positive choices.
First United Church - First United Church Community Ministry Society (commonly known as First United) is an inner- city ministry of the United Church of Canada committed at its heart to the struggle for social justice, offering programs of advocacy, housing and healing in Vancouver's Downtown Eastside (DTES).
March 26
Neighbourhood Houses of the Lower Mainland - Neighbourhood houses offer a friendly place where people of all ages come together to play an active role in meeting the need of their community. Utilizing local resources and talents, these centres offer various services, community building, and social change activities.

March 24