You are here
Community Response Fund: Update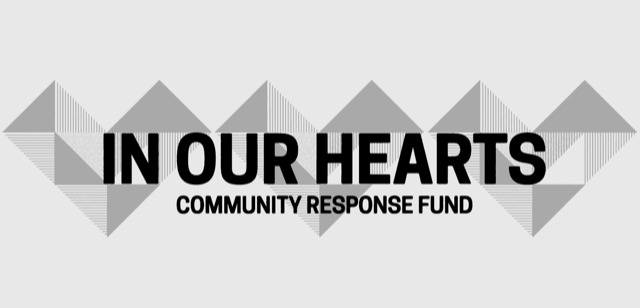 The Community Response Fund deploys essential relief to charities in BC that provide health and social services and arts, culture, and community benefits that have been impacted by COVID-19 and its economic consequences.
We will keep this page up to date with the latest information about how contributions to the Fund are supporting communities across the province in response to this crisis. 
If you can help, make a donation now by visiting: https://www.vancouverfoundation.ca/covid19 
The Fund
Total granted out: $9,433,256
Total fund amount: $12,774,000
Last updated: May 22, 2020
Founding Donors
Vancouver Foundation
Vancity Credit Union
United Way Lower Mainland
Anonymous individual donors to Vancouver Foundation
Grant Recipients
May 22
May 21
Friendship Centres across BC are community hubs that offer culturally safe social services, programs, and spaces to connect with others. They are united by the vision of a vibrant society that supports Indigenous peoples and a brighter future in Canada for all.
May 15
May 7
May 1
April 28
April 23
April 16
April 15
April 10
April 9
April 7
April 2
April 1
DTES Women's Centre - Since 1978, the Downtown Eastside Women's Centre has provided a safe space for women and children in the Downtown Eastside. We provide practical support, basic necessities and hot nutritious meals to over 500 women and children every day. We support women to make positive changes in their lives by connecting them to a continuum of services including outreach, advocacy, wellness, recreation, housing and skills development.
March 31
WISH Drop-In Centre Society - WISH Drop-In Centre Society provides support to women who work in the street-based sex trade—60 percent of whom are homeless, and half of whom are Indigenous. Our mission is to improve the health, safety and well-being of women who are involved in Vancouver's street-based sex trade. Our vision is for every woman to have access to opportunities to make free, healthy and positive choices.
First United Church - First United Church Community Ministry Society (commonly known as First United) is an inner- city ministry of the United Church of Canada committed at its heart to the struggle for social justice, offering programs of advocacy, housing and healing in Vancouver's Downtown Eastside (DTES).
March 26
Neighbourhood Houses of the Lower Mainland - Neighbourhood houses offer a friendly place where people of all ages come together to play an active role in meeting the need of their community. Utilizing local resources and talents, these centres offer various services, community building, and social change activities.

March 24