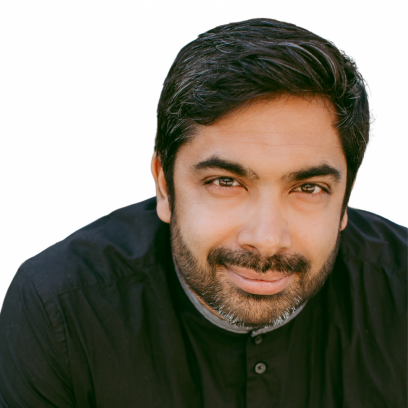 Sirish Rao
Member, Board of Directors
Sirish Rao is an arts leader, writer, and cultural innovator with deep connections to the international arts world. A trained Himalayan mountain guide and Life Member of the Himalayan Club, Sirish seeks adventure, embraces risk, and holds a deep respect for the natural world in all the work he does. He delights in creating brave spaces for dialogue that simultaneously nurture and provoke, and believes that art is a healing and transformative force.
Sirish was born and raised in Bangalore, India and spent a decade as Director of Tara Books, growing it from a startup into one of India's most awarded publishing houses. Sirish is also a published writer, whose books have been translated into seventeen languages and have won several international awards. Sirish has worked with a wide range of international cultural institutions including the J. Paul Getty Museum (Los Angeles), The Frankfurt Book Fair, Kunsthal (Rotterdam), The Museum of London and the Jaipur Literature Festival.
Sirish moved to Vancouver in 2010, and co-founded the Indian Summer Festival with his partner Laura Byspalko, leading its growth to become Canada's pre-eminent presenter of South Asian art and thought. In his role as Artistic Director, Sirish has presented more than a thousand artists on the stages of the festival, in a roster that features Nobel, Booker, Grammy and Oscar Award-winning artists alongside exciting emerging talent. He has received an Extraordinary Achievement Award (Darpan), been named "One of 20 Most Influential South Asians in Vancouver" (Urban Asian), and received a Lifetime Achievement Award (Hari Sharma Foundation) for his contributions to social and economic justice through the arts.
Sirish sits on the board of the BC and Yukon Book Prizes as well as several advisory boards including the SFU President's India Advisory Council, the Chan Centre for the Performing Arts, the Global Reporting Centre and Solid State Community Industries.