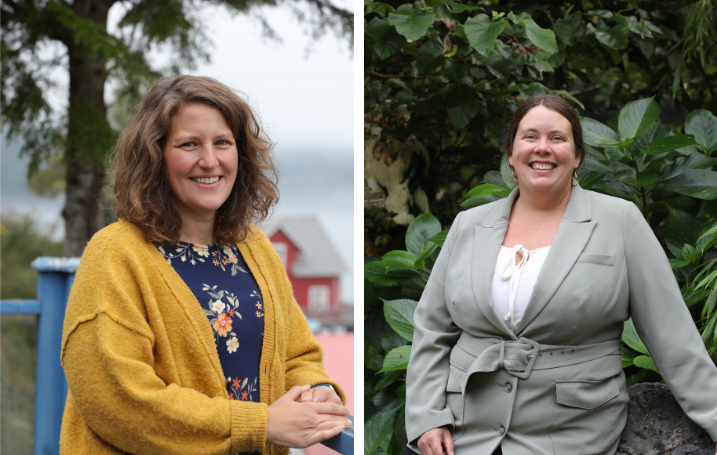 How Clayoquot Biosphere Trust Supported Its Local Community
Story by Sasha Dryden. Photos by Marina Dodis.
In the heart of Tofino, Clayoquot Biosphere Trust (CBT) rallied quickly to support their community when COVID-19 changed everyone's lives. With physical distancing measures in place, busy summer events — and the annual influx of eco-tourists who help support ecological research and stewardship initiatives — wouldn't be possible.
"One of the first steps Clayoquot Biosphere Trust took was to convene weekly meetings with the executive directors of our grantees," says Executive Director Rebecca Hurwitz. Clayoquot Biosphere Trust networked groups of organizations as they pivotedto offer online-learning programs, even hiring a local organization to offer grantees a short filmmakingcourse at no cost.
When Vancouver Foundation came forward in May with special funding for community foundations in British Columbia, Clayoquot Biosphere Trust used its grant to create a matching program that raised more than $15,000 in donations and supported 10 local organizations. "I think that's the first collaborative fundraising campaign in our region," says Hurwitz.
At the same time, Clayoquot Biosphere Trust's Responsive Neighbourhood Small Grants (NSG) program ramped up to supportprojects that strengthened local communities, turning around approvals for funding every two weeks.
"Not just a little review, but 'Does that meet public health guidelines, is it going to besafe?'" says Brooke Wood, Clayoquot Biosphere Trust's outreach coordinator. The committee applied the principle that "all ideas are good ideas," which meant that a project teaching bicycle repair over Zoom and a pom-pom-poodle-crafting project for families with small children were supported alongside a free store providing clothes and household items.
"A little goes a long way with this program. The overall need wasconnection in orderto fight social isolation during COVID."
As winter approaches, Wood is focused on the NSG committee and project leaders, "They're having to do so much more than they ever have before."
Hurwitz is also building on the summer momentum. "The ability to support COVID response with so much flexibility allowed Clayoquot Biosphere Trust to build on what we've already implemented. As a partner, Vancouver Foundation really has made such a positive impact in our region."
Start your charity'sendowment fund byclickinghere.
Or, send an email todonorservices@vancouverfoundation.ca.