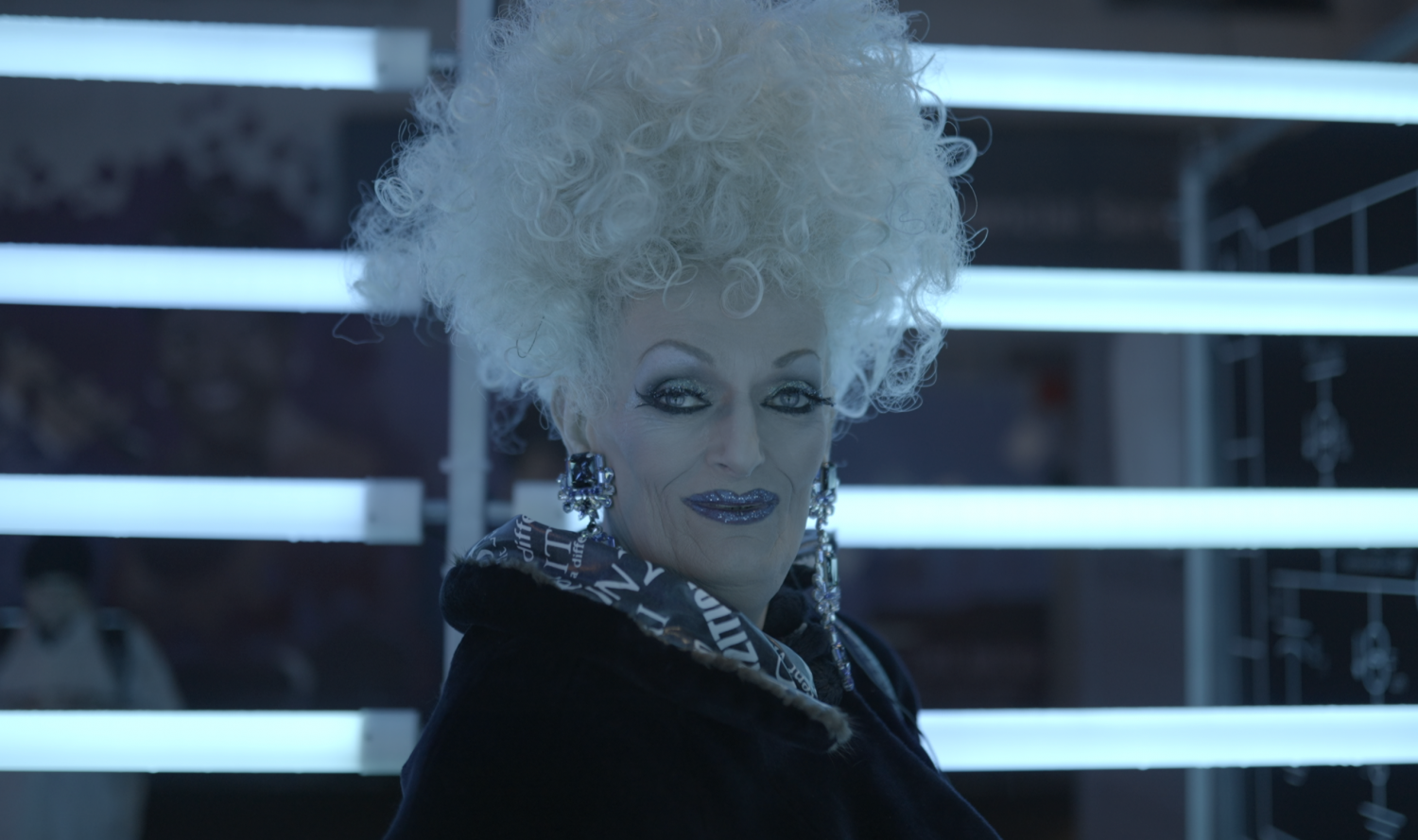 Lantern Films wants trans and gender-diverse representation behind the scenes of upcoming film
Empress of Vancouver, a biopic of drag icon Oliv Howe uses storytelling to heal—and ensure representation behind the scenes
Through the Fund for Gender Equality, it was important to support projects that recognize the diversity of gender identities beyond the binary to advance gender equality across the spectrum. It's with this ethos that we awarded a grant to a project led by Lantern Films and Access to Media Education Society (AMES).
Lantern Films is a Vancouver-based film studio that centres community within their filmmaking with particular focus on representation. AMES is a non-profit that engages young people with experiences in oppression through digital storytelling and peer facilitation. This year, Lantern Films is producing and directing a film called Empress of Vancouver about queer history in Vancouver told through the life of local drag queen icon, Oliv Howe.
Building Capacity in Film and Facilitation
Combining their expertise in film, facilitation, and dialogue, Lantern Films and AMES have developed capacity building opportunities for BIPOC  (Black, Indigenous, People of Colour) women, Two-Spirit, trans, and gender-diverse people in the production of the film and dialogue about its themes.
"That capacity building is so important," says Dave Rodden Shortt, co-founder and director at Lantern Films. "The film will benefit so much from the involvement of a more diverse and broader team and diverse perspectives, which will inform the film and make it better."
"We also want to give people some opportunity to make an income since the arts community has lost a lot of income because of COVID," adds Jessica Hallenbeck, co-founder and producer at Lantern Films. "It'll also give them formal credit that they can use to leverage ongoing work in the industry."
Twelve paid mentorships have been created for emerging filmmakers and five paid mentorships have been created specifically for people from Two-Spirit, trans, and gender-diverse communities in conducting community-based research, developing dialogue and education programs on trans histories, and learning facilitation skills. They will also use the film to engage people in dialogue about justice and gender equality.
"We need more opportunities and support for those who have the most structural barriers in history to be centred and not just included," says Jessica. "There are no commissioning editors from any BIPOC community and only two from the queer community. There's a gap in who holds the power and money to greenlight films and who gets to determine whose stories are told and seen."
The Power of Storytelling to Heal
While Empress of Vancouver will explore intergenerational tensions within local queer history—specifically around police presence at the Pride parade—Oliv's story will also challenge and subvert mainstream portrayals of gender and the body. In doing so, it'll give a platform for powerful storytelling from communities we often don't hear from where we can learn about their lived experiences, question our own assumptions, and find common ground.
"There's something in the act of storytelling that enables us to emotionally locate pain, complexity, humour, perseverance, and breakthrough and transform it into something else," says Deblekha Guin, executive director and founder of AMES. "It's a vehicle that can accommodate so much and it's not threatening because everybody has a story—it's profoundly inclusive that way."
"Storytelling is such a powerful tool. It's one of the ways we can come to know each other," says Dave. "That can be challenging but that's one thing I love about it. It can change people and their perspectives. It can be healing."