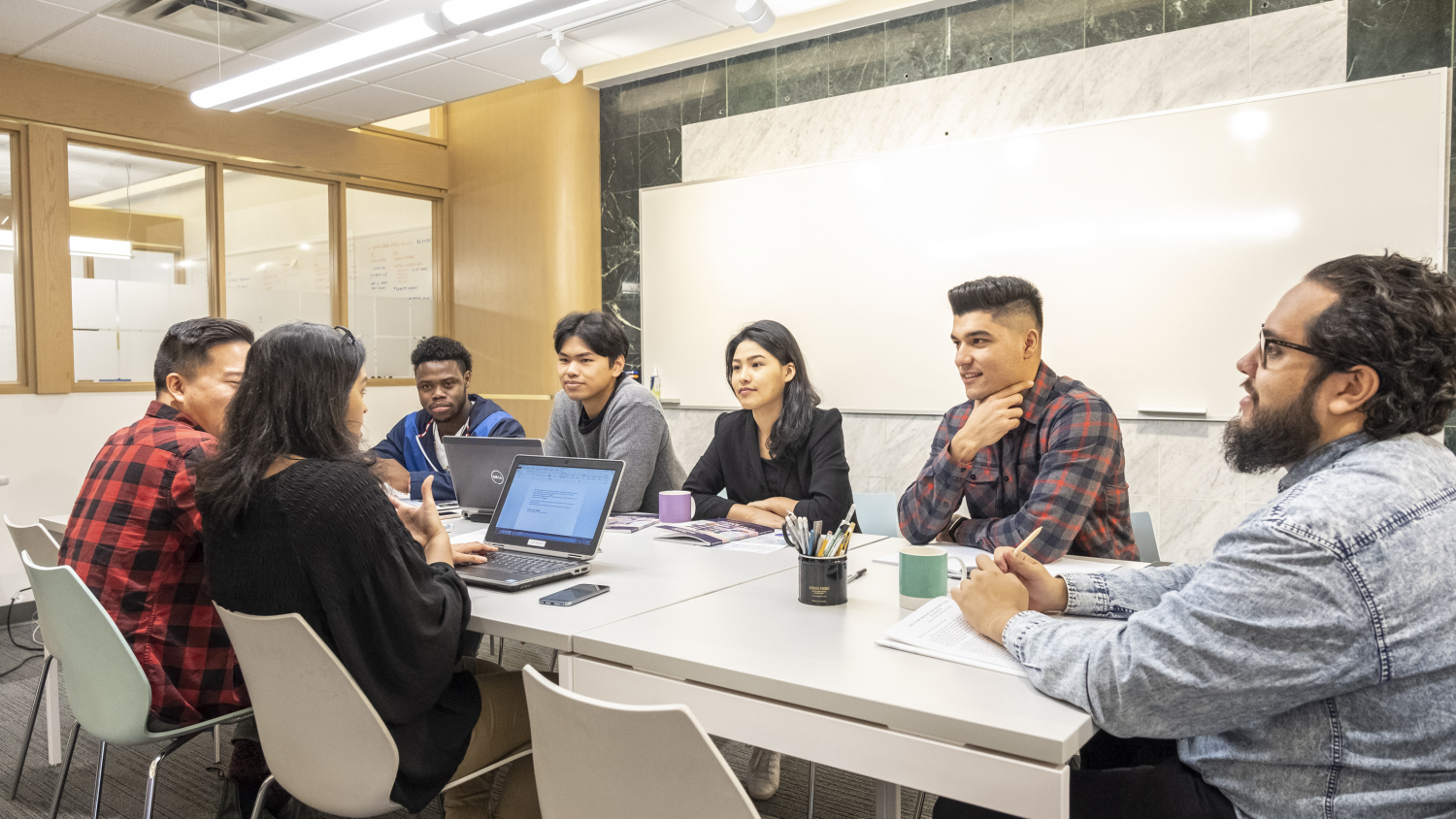 LEVEL Granting: Summary of 2018 Projects
In 2018, Vancouver Foundation launched LEVEL Youth Granting, a grant program to promote youth leadership within the non-profit and charitable sectors by creating pathways for staff and governance leadership for Indigenous and racialized immigrant/refugee young adults.
In its first year, LEVEL Youth Granting funded 15 projects for a total of more than $460,000 to various non-profit and charitable organizations. These projects range in issues from board decolonization, to guide development, to environmental scans and reports – and are taking place all throughout B.C., including places like Prince George, Kamloops, and Victoria.
The projects are diverse in terms of the challenges and solutions that they are exploring. Each project is specific to the needs of the organization, which shows that there are many ways of developing and testing ideas to tackle a pervasive, systemic issue such as racial inequity. It also demonstrates that racial inequity exists in different ways and so approaches to tackle this are also just as diverse.
Here is a quick list of all 15 grantees and their project titles:
Watari Research Association: Board Decolonization and Capacity Building Project
Mount Pleasant Neighbourhood House: New Neighbors Project – Newcomer Youth for Real Representation
Howe Sound/Atl'ka7tsem Marine Reference Guide: Indigenous Youth Engagement
Check Your Head: Diversifying Youth-led Boards
BC Poverty Reduction Coalition: Indigenizing Poverty Reduction
Bill Reid Foundation: Indigenous Youth Governance
McCreary Centre Society: Increasing Leadership Roles and Opportunities for Indigenous Members of the Youth Research Academy
Canadian Parks and Wilderness Society: Changing the Face of Conservation
Inner Activist: Engagement and Building Capacity with Diverse Young Adults
Victoria International Development Education Association (VIDEA): Leaders Now
Victoria Immigrant and Refugee Centre Society: Newcomer Youth Ambassador Program
Sierra Club of British Columbia Foundation: Centering Indigenous Leadership for the Environmental Non-Profit Sector
Kamloops Indian Band: Youth-Leadership-Action
Community Arts Council of Prince George and District: Northern Indigenous Artists' Collective – Youth Arts Administrator
Global Youth Education Network Society: Right Relations Advisor
Download the summaries of all 15 projects to learn more about how organizations in the non-profit/charitable sector are addressing racial inequity.
If you would like to learn how Vancouver Foundation is also conducting its own learning around racial inequity, read more here.