You are here
Vancouver Sun Charity Profile on Vancouver Foundation and Alex Weir
A First Nations carver makes a comeback, thanks to an arts grant from Vancouver Foundation and its donors. December 2010 - Vancouver Sun Charity Profile on Vancouver Foundation and Alex Weir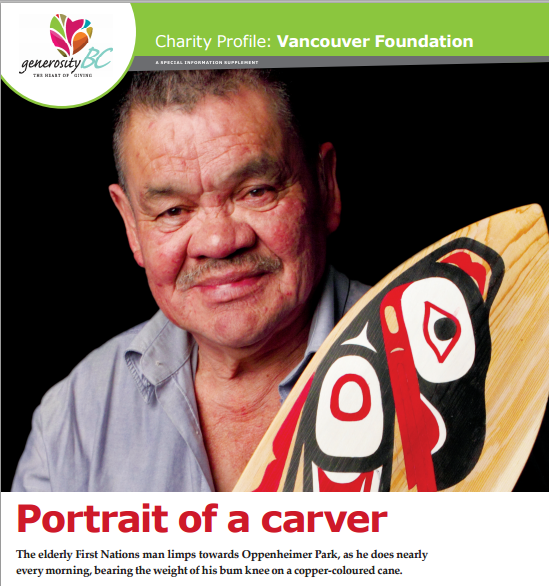 If Oppenheimer Park sounds familiar, it is because it's an infamous park, a park with a 100-year-plus history, a former home to tent cities for the homeless and the centre of what was once Vancouver's thriving Japan town.
And yes, it's in the heart of that neighbourhood, the Downtown Eastside, one of the poorest zip codes in Canada: a place where you can get high on crack or compassion.
Like this park, he is a man with a history. His name is Dalbert Alexander Weir, but everyone calls him Alex.