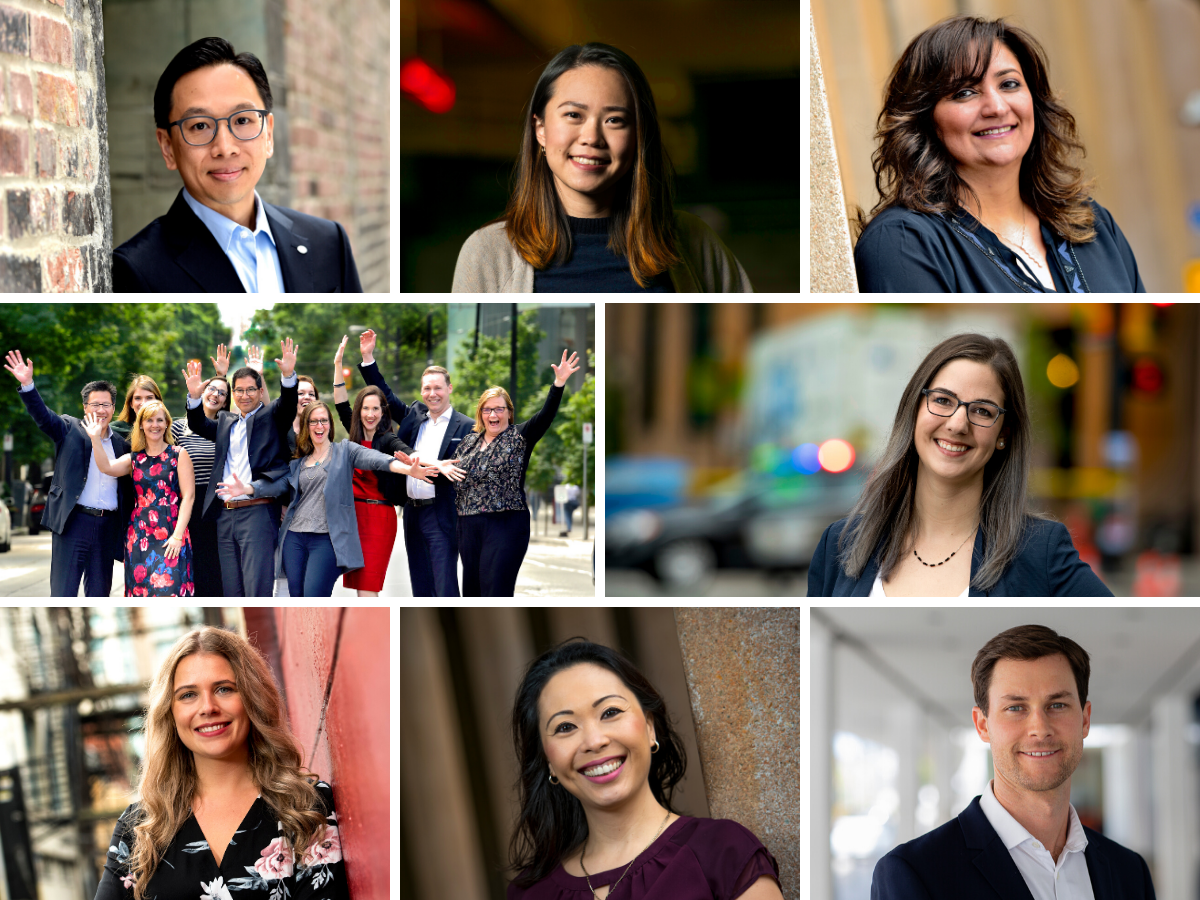 Vancouver Foundation Named One of BC's Top Employers
Vancouver Foundation has been recognized as one of BC's Top Employers (2020). We're proud to be a name from the charitable sector on this year's list.
See our full profile page on the BC's Top Employers website here.
The BC's Top Employers award recognizes BC employers who are leading their way in our respective industries in being great places to work.
Employee Highlights
Here are some of the policies that help make us a great place to work:
A 35-hour work week, with flexible hours — staff start their days anywhere between 7:30 am and 10:00 am
Parental leave top-up payments to 95 per cent of salary for 61 weeks We cover up to 100% of health plan premiums
Paramedical coverage for things like counselling or massage therapy is $1,000 per year, per service
For the interview with BC's Top Employers magazine, we put Sohnia, our Junior Accountant, on air. Check out her full story on the website, or in the magazine.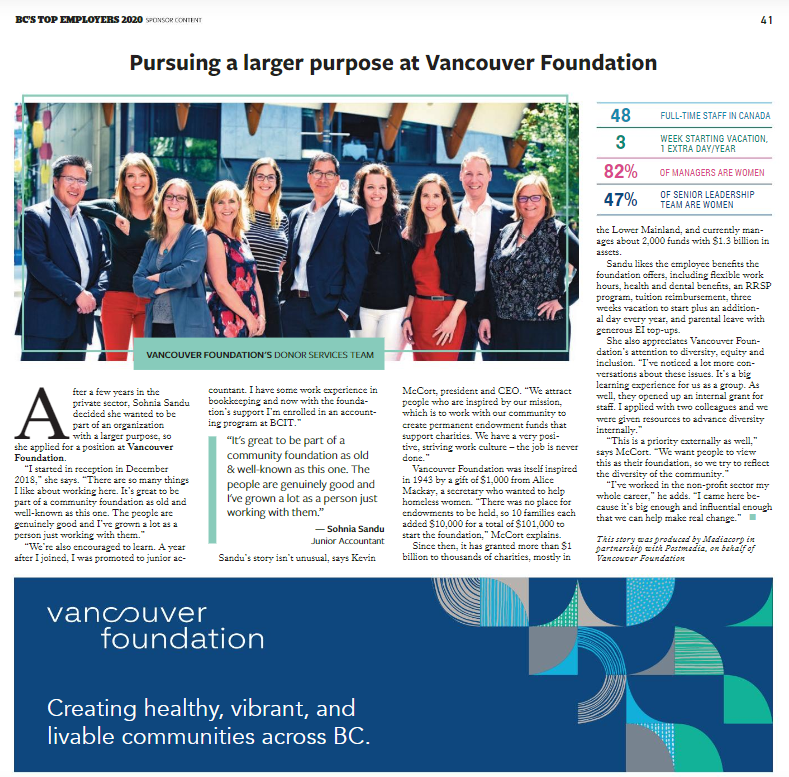 Evaluation Criteria
Employers are evaluated based on eight areas:
Health, Financial & Family Benefits
Training & Skills Development
Work With Us
We don't currently have any job postings. Please check back on our Careers page from time to time.