You are here
2019 Legacy Donor Appreciation Event: Gordon & Marion Smith Foundation for Young Artists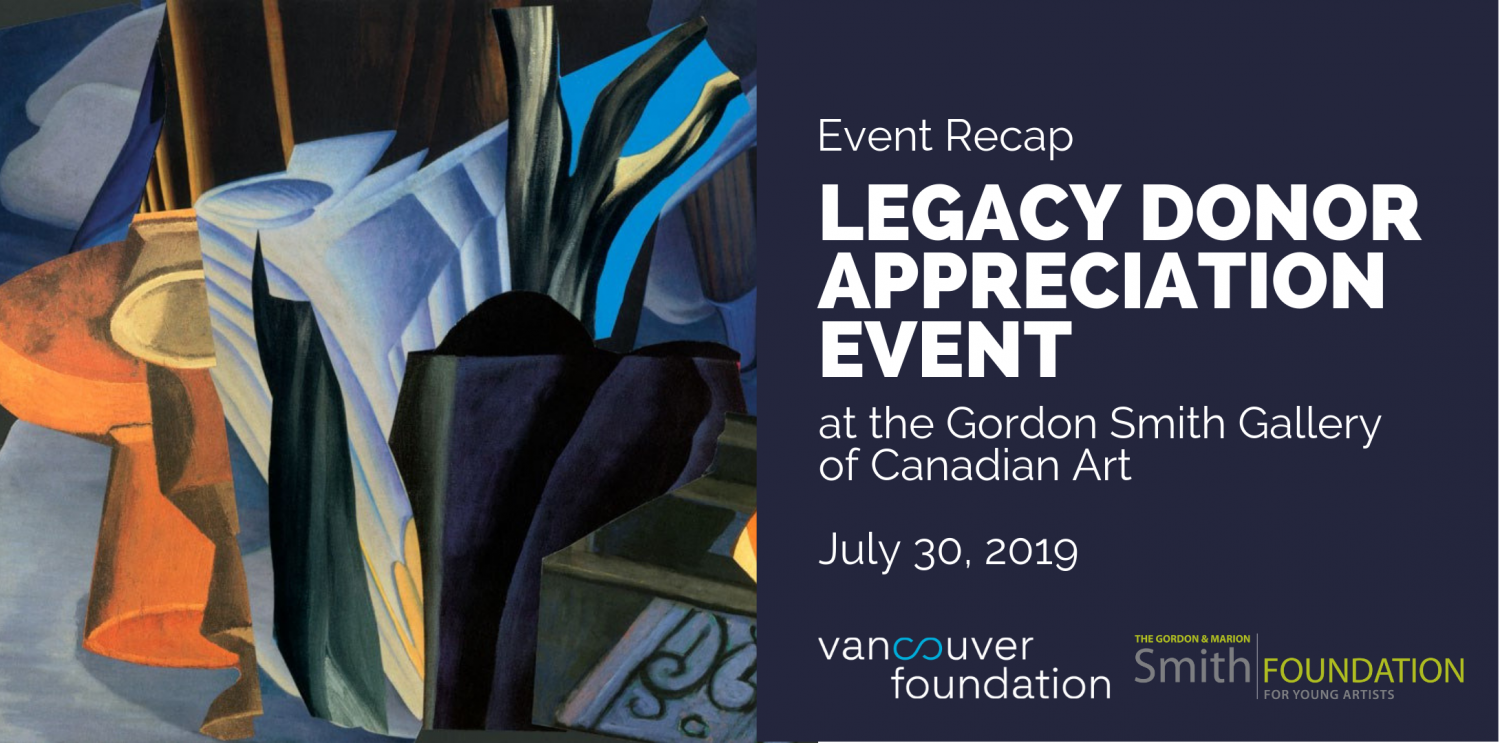 For this year's Legacy Donor Appreciation event, we teamed up with the Gordon & Marion Smith Foundation for Young Artists to create a bright, cheerful lunch social experience.
These events are our way of showing gratitude for donors who have left a gift to Vancouver Foundation as part of their estate plan. These legacy gifts help create strong communities and ongoing support for charities for years to come.
Many donors were visiting the Gordon Smith Gallery of Canadian Art for the first time and were treated to a surprise visit by Tiko Kerr, the artist whose work was currently showcasing in the gallery.
Artists for Kids is the program that the Gordon & Marion Smith Foundation is most well known for. Artists for Kids helps K-12 students develop skills and appreciation for the arts, and includes enrichment programs that allow students to get hands-on training from professional artists. Tiko Kerr is one of many artists who participate in the program.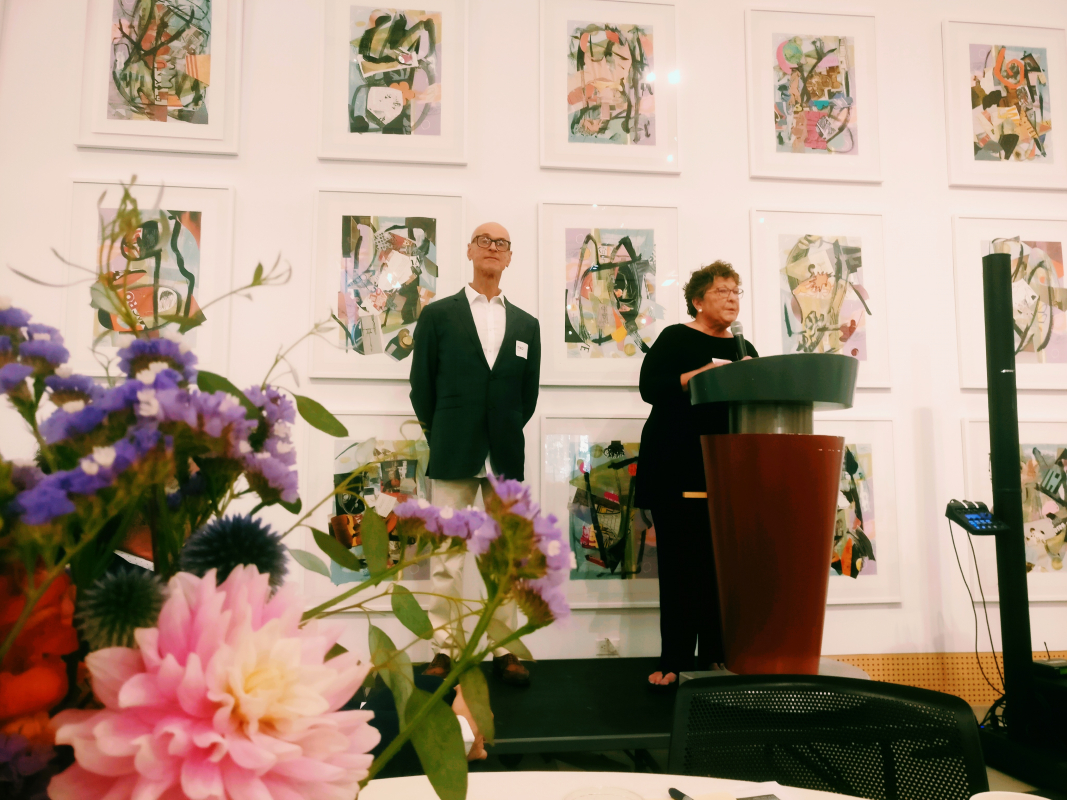 Close to 100 donors and their friends travelled from far and wide to come together to meet and strengthen connections. We are so grateful for the opportunity to thank our donors face-to-face and to collectively celebrate our shared vision to create healthy, vibrant, and livable communities.
We are also grateful for our corporate sponsor, Murrick Financial Services, whose support helped to make this event possible.
See what donors said about our event…
"The speeches were so conscious, heartfelt, and inspiring. I gained a whole new level of respect for the commitment of the Vancouver Foundation to serve communities across B.C., and to be a catalyst for meaningful, lasting, positive change now, and long into the future." -Anonymous
"A welcoming and informative and inclusive event. I look forward to connecting again with the Vancouver Foundation and its donors. Great group of people! Thank you for this opportunity to learn and share." --Catherine MacFarlane, Qualicum Beach, BC
"We enjoyed this event very much and felt appreciated by all the staff members attending. We enjoyed meeting other donors and chatting with them. And we really enjoyed meeting and chatting with Tiko the artist. He was lovely and very informative. We are impressed at how so many staff members take the time to remember donor names thereby making us feel a member of a family. We are so glad to be part of the foundation." -Anonymous
Are you interested in joining Vancouver Foundation's network of philanthropists and attending future Legacy Donor Appreciation Events? Learn more about Legacy Giving here.
---
Our Event Partner: The Gordon & Marion Smith Foundation

Our Event Sponsor: Murrick Financial Planning Services Ltd.