You are here
Are we connected and engaged?
Vancouver Foundation President and CEO Faye Wightman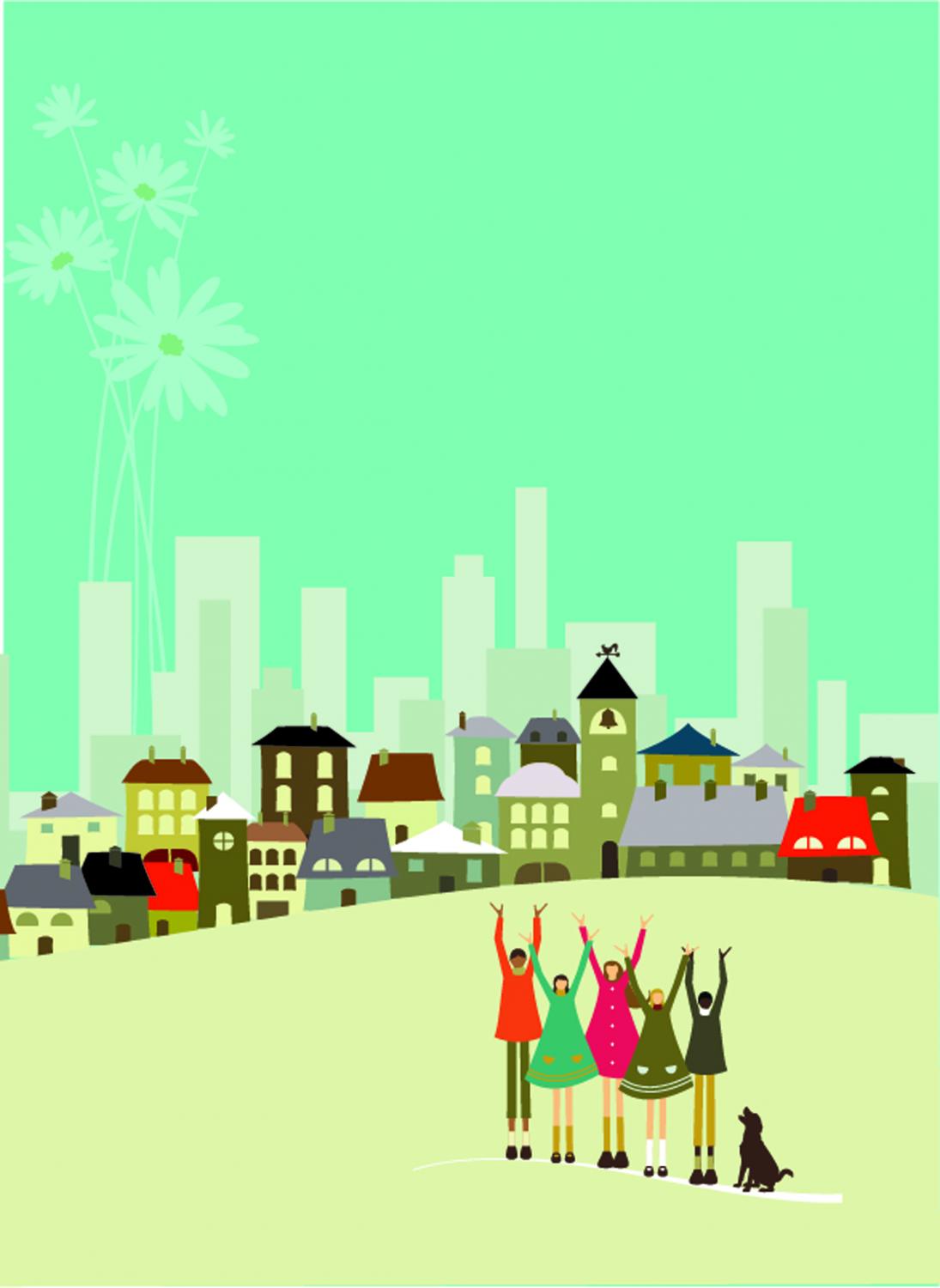 As a community foundation, it is critical we understand our community – its strengths and its weaknesses. It is also important to know where we can make the best investments and have the most impact.
Last year we learned about a growing concern: residents in metro Vancouver are becoming increasingly disconnected, and more and more people are withdrawing from participating in community life (see November 2011 article "Connecting the Pieces"). While we heard this concern from a wide range of com- munity leaders, we wanted a measurable answer to the question "how connected and engaged are people in this region?"
This past spring, Vancouver Foundation undertook a poll of 3,841 people across metro Vancouver. We explored three levels of connections and engagement: personal friendships, neighbour- hood relations, and connections to the larger community of metro Vancouver. We also looked at barriers to being connected and engaged.
At the time this magazine was going to press, we had received only preliminary results, but even then we found a mixed picture. We discovered a community where neighbourhood relationships are polite, but the connections are not particularly deep. And we learned that, for one in four residents, metro Vancouver can be a lonely place.
We also uncovered a community that is outwardly tolerant but feels some ethnic groups would be more welcome than others. And we found that many residents believe people prefer to be with others of the same ethnicity.
Lastly, we found a relatively unengaged community with many people not participating in community activities. When asked what stopped them, a large number felt they had nothing to offer. But we also discovered many residents preoccupied and stressed by finances.
We wanted to know, for example, whether people do favours for one another as neighbours; whether they are ever invited over for a drink or barbecue; whether they ever have their neighbours over to their place. To all but two of our questions, the majority said no. Almost half said the reason was that they rarely see their neighbours.
Most people said they know the first names of at least two of their immediate neighbours. Yet only a slim majority think the ties in their neighbourhood are growing stronger. This all suggests that neighbourhood relations, while cordial, are not particularly strong or deep. It's one thing to smile and wave across the fence; quite another to give a neighbour a spare key to your house in case of an emergency or work together to tackle a local problem.
We also probed residents' attitudes toward diversity. Just over one-third of people said that all new immigrants and refugees would be welcome in their neighbourhood – but others felt that certain ethnic groups would be more welcome than others, and
identified which groups they felt would be most welcome and least welcome in their neighbourhood.
The survey also suggests people want people of all ethnicities to try harder to fit into their neighbourhoods, meaning something as simple as saying hello to neighbours when you see them on the street.
This reflects what we heard in 2011 when some people lamented how much their neighbourhoods have changed. They said they saw many of the old houses coming down, replaced by large gated houses, or homes had been bought by people who rarely live there.
We also asked a series of questions about what activities people had participated in during the last 12 months – and if they weren't active in their community, what held them back. These were activities such as: attending a community or neighbourhood meeting; taking part in a neighbourhood project like a local clean- up or community garden; attending certain cultural events, religious services, or city council or school board meetings. The majority said they had done none of these things.
A major stressor is money. More than half of respondents said they are finding it difficult or just getting by financially. Of those, most said it is because of rent or mortgage payments.
It is clear from the survey that our connections, particularly in our neighbourhoods, are cordial but casual. Our engagement in community life is weak. And there are a number of barriers to being connected and engaged that we must explore and help address.
Why does any of this matter? Because there are significant benefits to both individuals and the community when residents feel connected and engaged in the life of the community.
In communities where people have strong connections to others outside their own circle of family and friends, there is generally less crime, and people are happier and healthier on a number of levels. As well, a connected and engaged community is critical to addressing the larger challenges facing our region.
In metro Vancouver, which is becoming increasingly diverse, we need to find ways to strengthen connections between different types of people, and look for ways to engage all our residents in building a healthy, vibrant and livable community. We cannot afford to ignore this challenge.
We will be analyzing the data from the survey and releasing reports throughout the summer. We will be looking for ways we can invest, with the help of people in the community, to build a more connected and engaged community across metro Vancouver. VF
The full report on the survey is on our website at:
https://www.vancouverfoundation.ca/initiatives/connections-and-engagement