You are here
BC charities & nonprofits receive $5.8 million in multi-year grants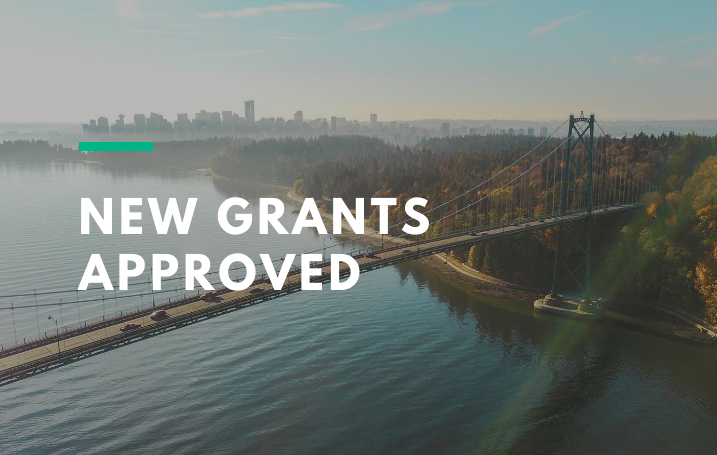 Vancouver Foundation is pleased to announce 43 recipients of a Systems Change or Participatory Action Research Grants. We have released a total of $6,214,284 into BC communities funding new projects tackling social, environmental, and cultural issues. Of this, more than $5.8 million was through our multi-year grant programs.
All projects either seek to understand issues impacting the health of communities or to change the systems that create issues in the first place. Some themes that emerged in this cycle's grantees included alternative models for justice, supports for neurodivergent people and people with disabilities, and engagement with Indigenous communities. Of the 43 grant recipients, 23 were awarded a Test, Scale, or Investigate grant—all multi-year grant types. The remaining were recipients of a Develop or Convene grant, both of which are short-term.
 
Alternative models for justice
Restorative justice and transformative justice are two alternative models to the criminal justice system. WAVAW Rape Crisis Centre, and the Victoria Sexual Assault Centre Society are implementing transformative justice models in working with survivors of sexual violence. Their goal is to give survivors a sense of healing and justice through these alternatives to the criminal justice system. The North Shore Restorative Justice Society is working to move K-12 schools away from a punitive approach to dealing with conflict to a model that uses an approach grounded in restorative justice.
Supporting neurodivergence
The Canadian Center for Elder Law is creating resources for healthcare practitioners and family members supporting people with dementia to make informed choices about their lives. Alzheimer's Society of BC is working with Royal Roads University to make Victoria's Capital Regional District "a good place to live" for people with dementia. UBC's Health and Social Development faculty seeks to raise awareness of the value and contributions of people with intellectual and developmental disabilities (IDD) made through work. 
Engagement with Indigenous communities
Researchers are engaging First Nations on many aspects of health and wellness in hopes of empowering communities with knowledge. One team of UBC (University of British Columbia) researchers are studying the experiences of Nuu-Chah-Nulth women with gestational diabetes. Another team in UBC's Faculty of Education are conducting research that will inform the wellness strategy of the Office of Wet'suwet'en. At UNBC (University of Northern British Columbia), a team of researchers seek to understand Indigenous Protected Areas as a means to health, healing, and wellness for Indigenous peoples.
Current & upcoming grant opportunities with Vancouver Foundation
Vancouver Foundation will continue to fund Systems Change and Participatory Action Research work. Applications for the next cycle will open on September 21.