You are here
Donor Information Session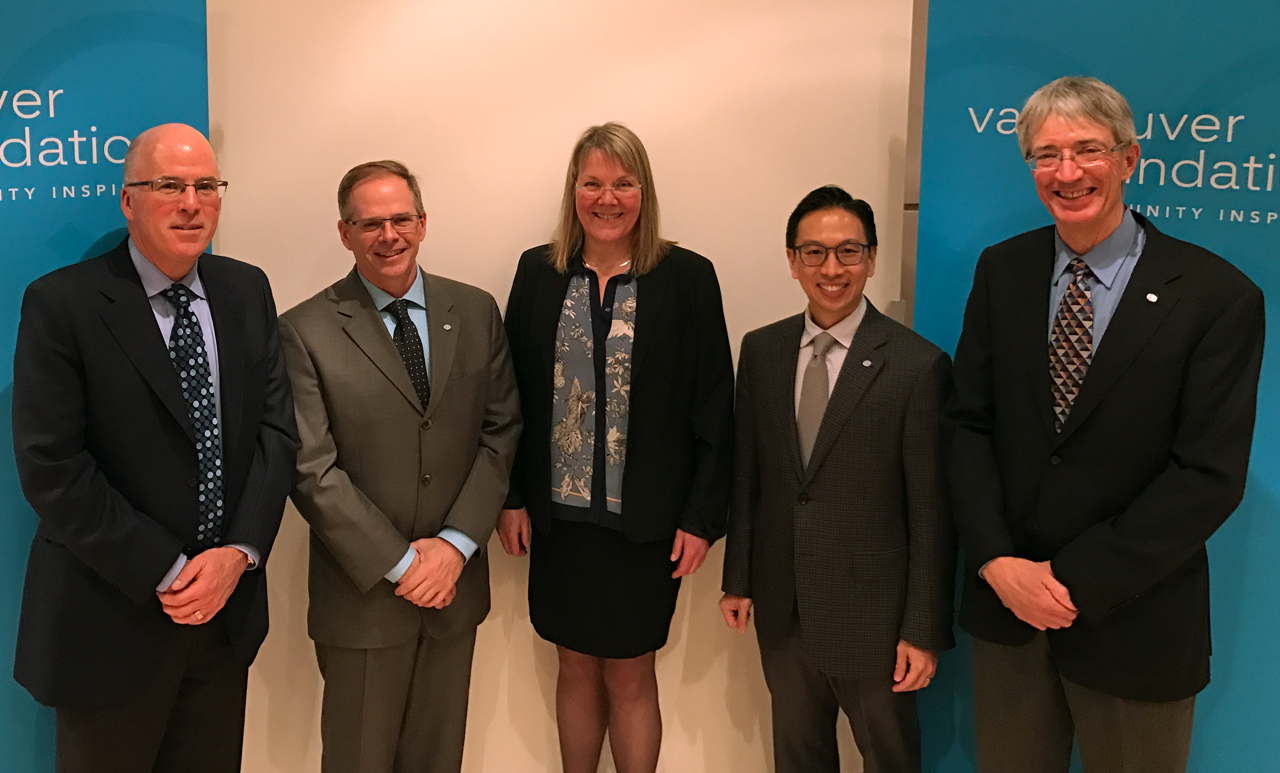 In early April, Vancouver Foundation hosted our annual Donor Information Session. Tom Bradley and David Christopher, members of our Investment Committee and our new Vice President of Investments, Eugene Lee shared updates about our strong investment performance in 2016. Our guests also heard Deb Bryant, Chief Executive Officer of the Association of Neighbourhood Houses BC speak about the role Neighbourhood Houses play in supporting the community and how they create meaningful connections with community members who otherwise would never meet.
This event allows us to recognize the considerable generosity of donors. Together with our donors we have distributed more than $1 billion to charities. Last year alone, more than $44 million was granted to communities across BC to support projects that provide hot breakfasts for hungry kids, world-class medical research, new contemporary works of art, orphaned animal rescue centres, and so much more!
It is because of our donors that we continue to create healthy, vibrant and livable communities across British Columbia. Thank you.
If you would like more information about establishing a fund or making a donation, please contact our Donor Services Team at 604-688-2204.