You are here
Fresh Voices: My Mother's Home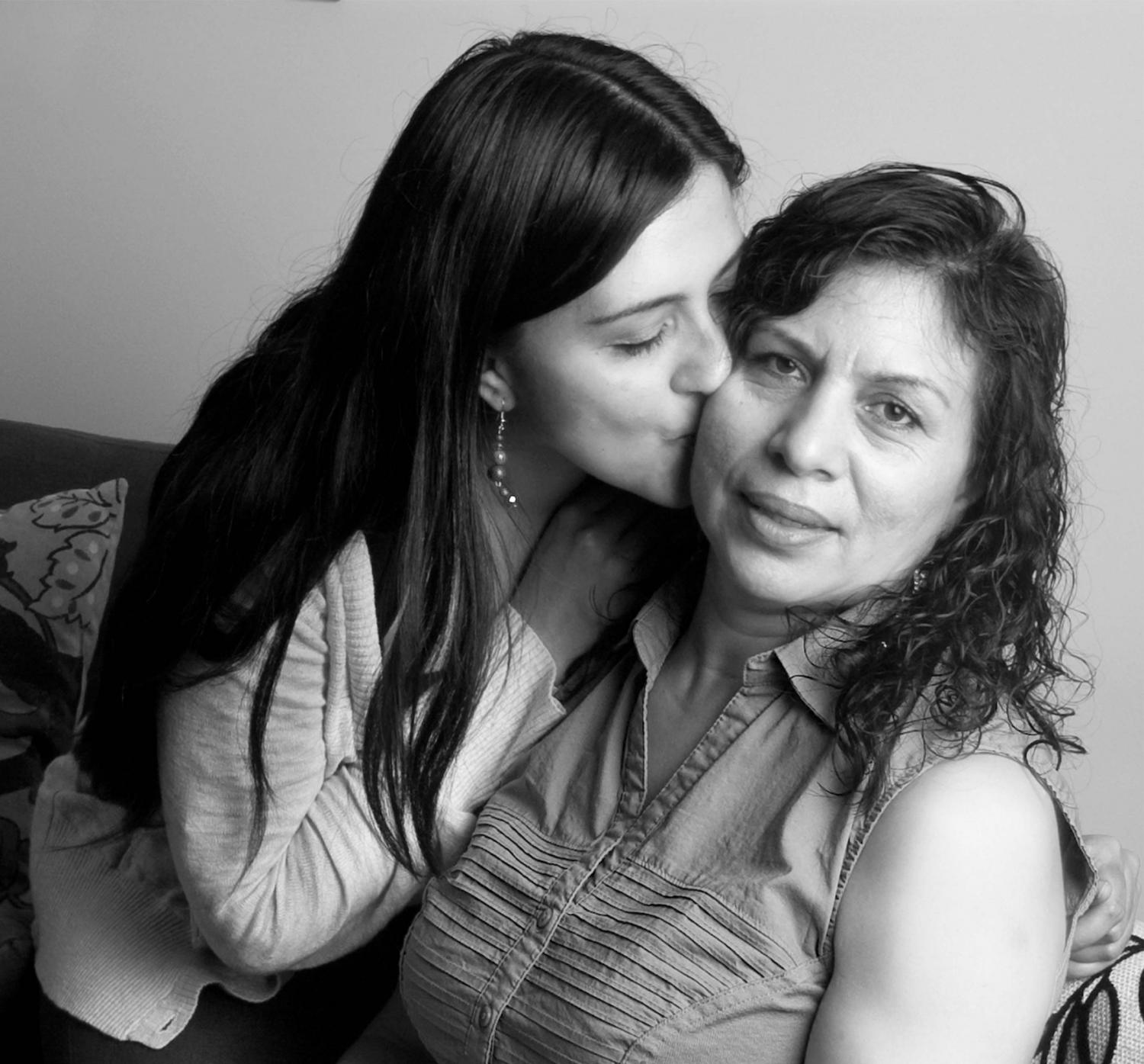 On May 13th 2015 our Fresh Voices initiative hosted "My Mother's Home" to honour the stories of resilience and diverse migration journeys of racialized immigrant and refugee mothers in British Columbia. More than 160 people attended the sold out event at the Vancity Theatre to watch our film, view a photography exhibit co-curated by the Fresh Voices Youth Advisory Team and photographer Rita Hernandez, and listen to inspiring stories of motherhood.
Film: My Mother's Home
The evening featured the creative talents our Youth Advisory Team – a group of immigrant and refugee youth between the ages of 15 to 24 who provide leadership and direction to the initiative. Four members of our Youth Advisory Team produced a short film, recounting how important and inspirational their mothers have been in their lives.
Photography exhibition: now on tour
Conversations about the importance of adopting a gender lens when talking about migration issues have been central to Fresh Voices from the start. The photography exhibition featured the stories of 10 families, mothers and grandmothers specifically, from many countries and cultures from Fiji, Mexico, Eritrea and Kyrgyzstan to name a few.
The accompanying narratives to these photographs provided a window into the struggles and barriers some of these women experienced such as the Chinese Head Tax, displacement as a result of civil war and discriminatory practices against same sex marriage.
The photo exhibit will visit different galleries and museums across the Lower Mainland so please follow us on Facebook or Twitter to find out when and where you can view these beautiful photographs.
Inspiring conversation
The evening was filled with emotional memories: a young man recalled his mother who passed away; a beautiful conversation on stage in Dari between an Afghan mother and daughter about what it means to be separated and reunited; a single mother's experience and involvement in advocating for expectant mothers in B.C who have precarious immigration status.
Harsha Walia, a well-known and respected community and migrant justice advocate provided powerful closing remarks that highlight the continued resilience we see amongst immigrant and refugee women, despite the economic inequities and experiences of gender-based violence that these communities of women continue to face.
It was a privilege for Vancouver Foundation staff and the Fresh Voices Youth Advisory Team to be introduced to these inspiring immigrant mothers and their families.
Thank you for sharing your stories and celebrating migration, motherhood and diversity with us.