You are here
Kevin McCort Appointed to Canada's Advisory Committee on the Charitable Sector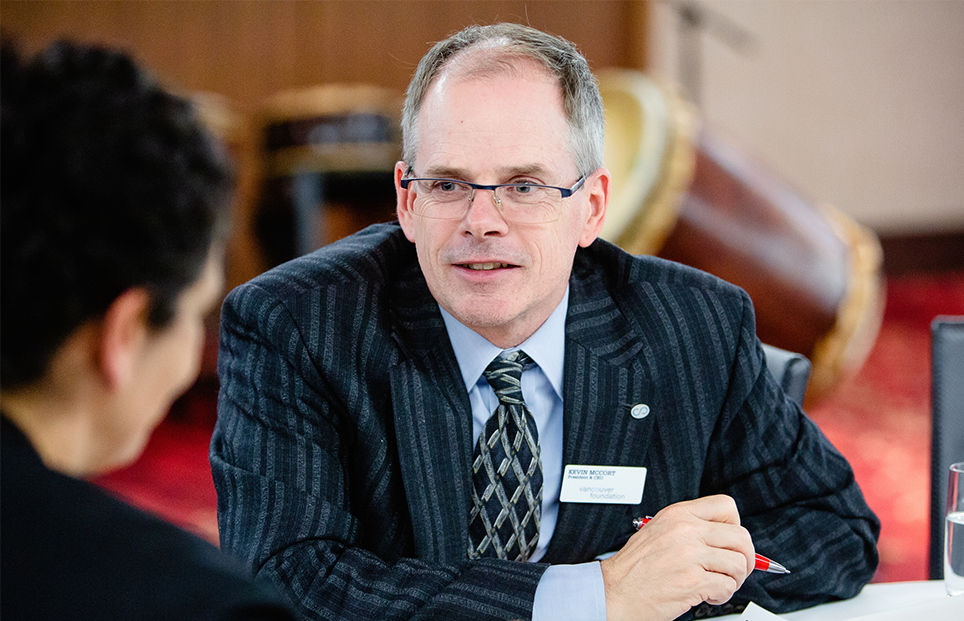 Our President and CEO, Kevin McCort has been appointed to Canada's Advisory Committee on the Charitable Sector (ACCS), which was announced on Friday, August 23 by the Minister of National Revenue.
The ACCS is a significant development for the charitable sector in Canada. It's an opportunity for the sector to engage in ongoing dialogue with the federal government to address emerging issues we face as a sector and to contribute to creating a regulatory environment that can support our work.
Kevin is one of 14 members from the sector who will engage in dialogue and provide recommendations to the Minister and the Commissioner of the CRA to help shape policy and practices that will impact charities. Kevin is one of two representatives from BC.
In 2017, Kevin was also on the Consultation Panel on the Political Activities of Charities, appointed by the Ministry of National Revenue. This was the panel that recommended lifting the restriction on charities' political activities as of 2018. 
The ACCS is co-chaired by Bruce Macdonald of Imagine Canada; Hilary Pearson, President of Philanthropic Foundations Canada; and Geoff Trueman, Assistant Commissioner of the CRA's Legislative Policy and Regulatory Affairs Branch.
For more information on the announcement, please visit: https://www.canada.ca/en/revenue-agency/news/2019/08/the-government-of-canada-announces-full-membership-of-the-advisory-committee-on-the-charitable-sector.html