You are here
Legacy Donor Appreciation Events: Vancouver Academy of Music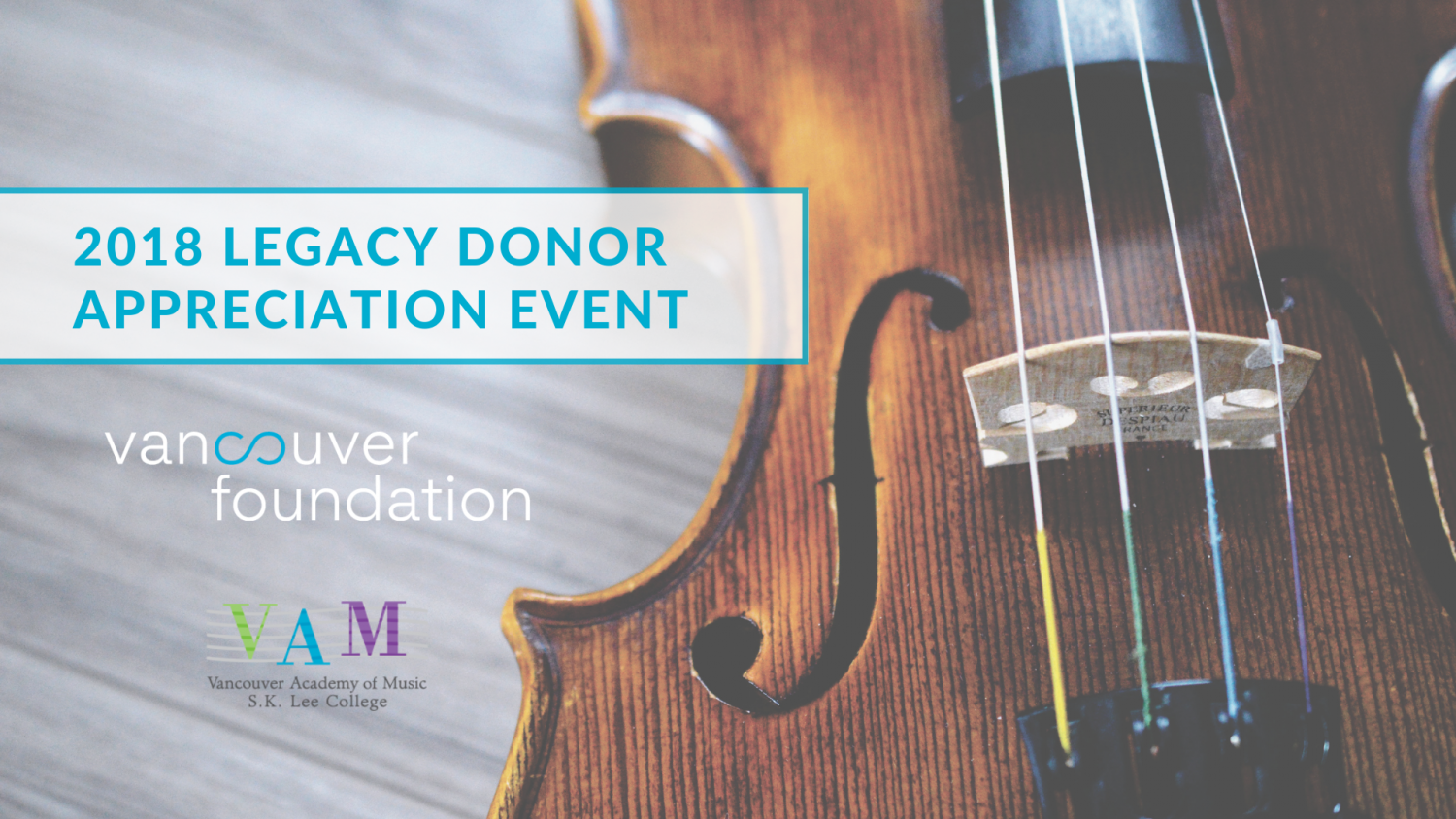 Legacy Donor Appreciation Events are a chance to show our gratitude to donors who have left a gift in their will to Vancouver Foundation, and to showcase our community partners. Legacy gifts help to create strong communities and ongoing support for charities for years to come.
 
For 2018's Legacy Donor Appreciation Event, we partnered with the Vancouver Academy of Music, a non-profit music education centre for students of all ages and abilities. The Vancouver Academy of Music chose a trio of young musicians for a short performance: Henry From, Megan Cheng, and Alice Lee. The trio, all 13 years of age, were recent winners of the Elsje de Ridder Armstrong Memorial Scholarship for chamber ensemble.
We learned that the young musicians all play more than one instrument. Megan is an accomplished pianist even though her main focus is the cello. Henry is not only a formidable pianist but a violinist and a singer, who has also composed work that premiered at the Orpheum Theatre as a winner of the BC Young Composers' Competition. Alice excels in a remarkable six instruments: violin, cello (which she says is her favourite), viola, piano, flute, harp, and she sings as well.  
We also heard from Vancouver Academy of Music's Executive Director, Joseph Elworthy, on the history of the institution, and their expansion to Hong Kong in a building retrofitted by the late Bing Thom, a Vancouver architect.
Are you interested in joining Vancouver Foundation's network of philanthropists and leaving a legacy for the community? Learn more about Legacy Giving here.