You are here
Neighbourhood Small Grants Has a New Look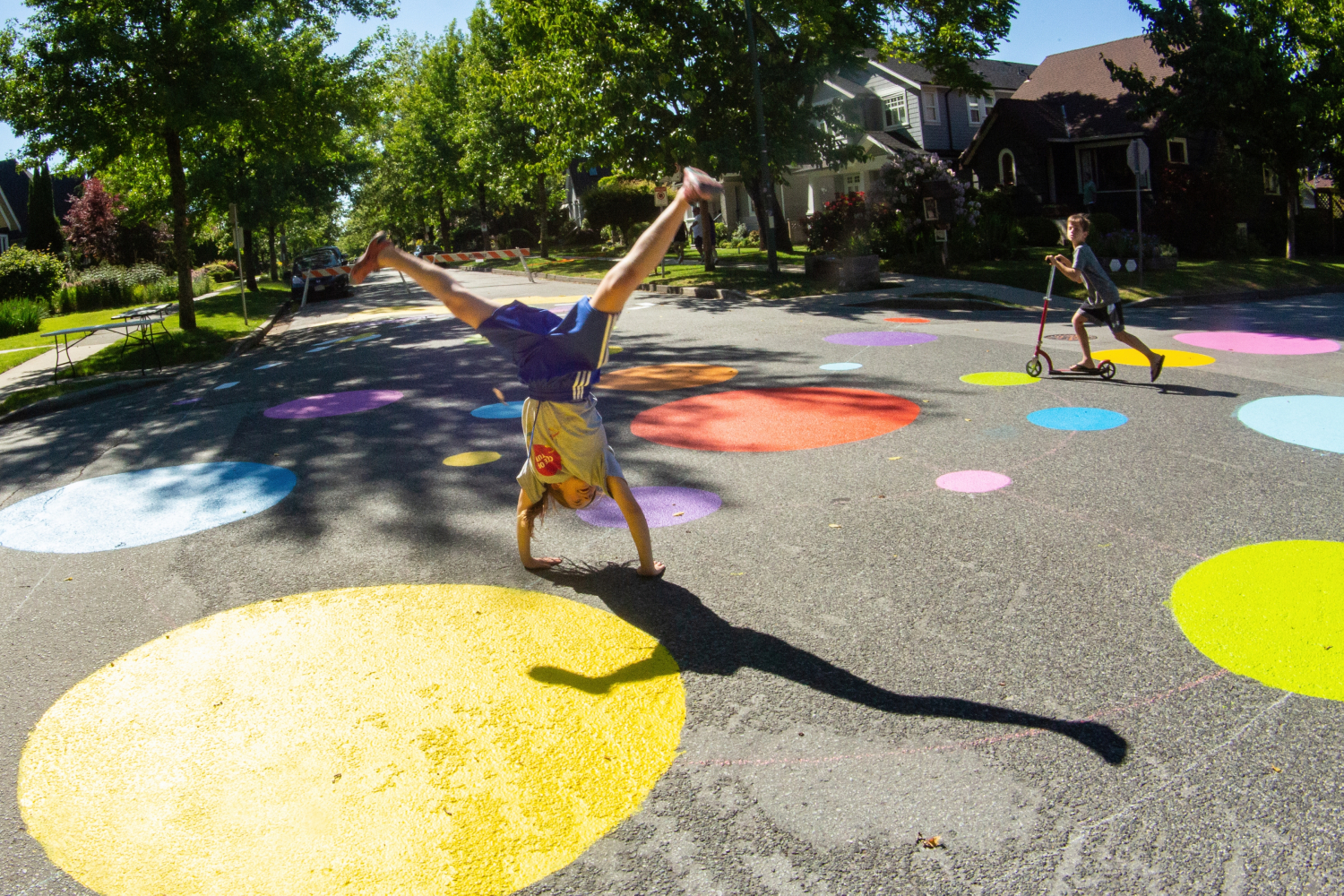 Today, Vancouver Foundation is launching the new brand and website for Neighbourhood Small Grants (NSG) as we open applications for the spring cycle of NSG grants.
The program is based on the idea that the best people to effect change in a community are the ones within it. So we provide small grants — with powerful results — of up to $500 in support of projects that strengthen community connection where they live.
Residents in more than 31 communities across BC now have access to a Neighbourhood Small Grants program. We have communities in five regions: Metro Vancouver, Vancouver Island, Sea-to-Sky corridor, Thompson-Okanagan, and Fraser Valley.
A New Brand
After 20 years, we felt it was time to refresh the look and feel of NSG to see how we could better capture the diversity of the communities the program is connected to, the leadership and creativity of project leaders, and the passion and generosity of advisors and coordinators.
To activate the new brand, we've relaunched the NSG website. Our goal was to make it easier for people to learn more about NSG in their community and to be inspired to find ways to bring their communities together.
What's Changed?
Every community now has a unique NSG logo to show that each community is distinct. All the unique logos complement one another in one cohesive colour palette to represent a movement of grassroots grantmaking across BC.
We also updated our beloved ladybug motif, which we know has become a symbol of how something small can be mighty and beautiful.
In the website's redesign, we endeavoured to highlight how local partner(s) manage the grant program for the community's residents.
We made it easier for people to find NSG in their community, and each community's page functions like a distinct "website." On it, the essential information is the local community coordinator and program partner, where people can find more information.
What Hasn't Changed?
The application process, eligibility criteria, and application forms (including forms in other languages) all remain the same.
What also remains the same is the principles of NSG.
Just as intended, when the program began in 1999, NSG celebrates the gifts of each individual and their capacity to create stronger, more inclusive, and connected communities.
Visit the Neighbourhood Small Grants website to learn more: https://neighbourhoodsmallgrants.ca/