You are here
Neighbourhood Small Grants program now accepting applications in Clayoquot Sound and Victoria (Hillside-Quadra)
Neighbourhood Small Grants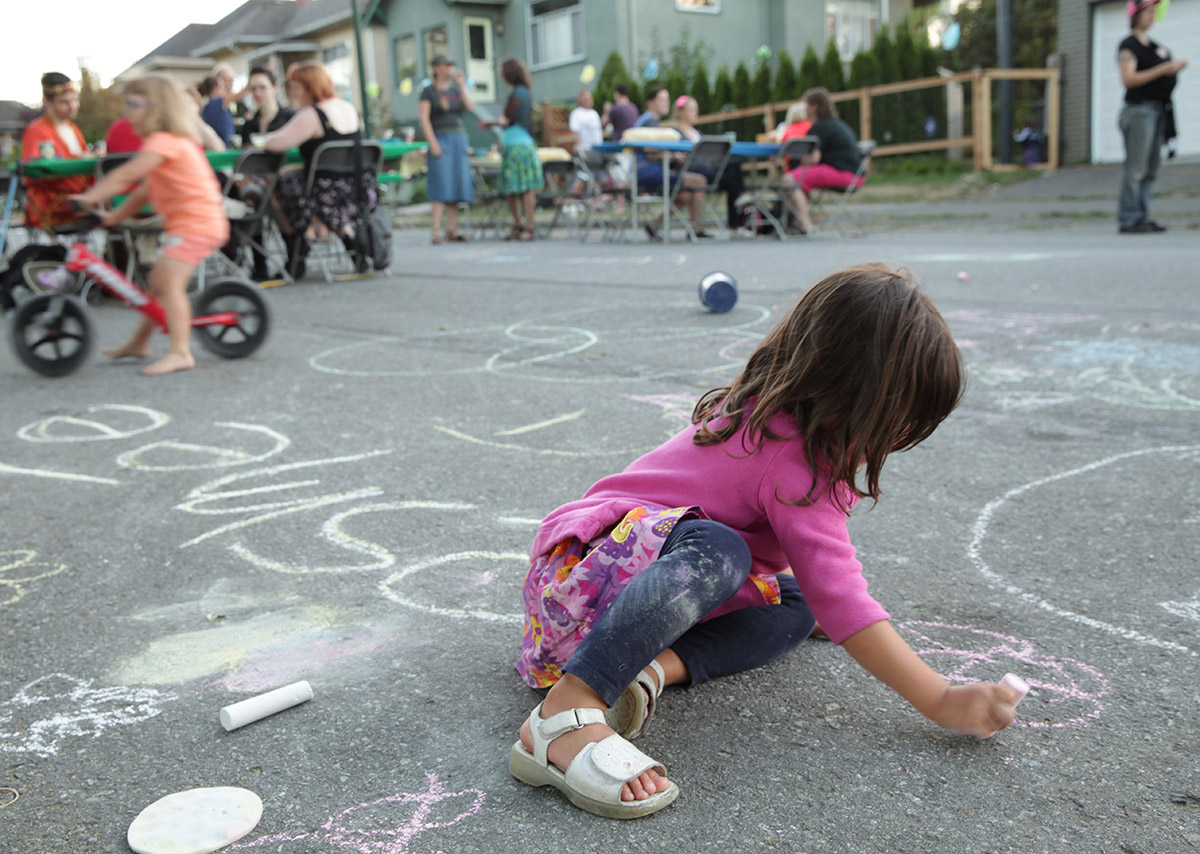 Vancouver Foundation is proud to announce the expansion of the Neighbourhood Small Grants program into two new communities through co-funding partnerships with Clayoquot Biosphere Trust and Victoria Foundation.
Residents in Clayoquot Sound and Victoria (Hillside-Quadra) can apply for a small grant of up to $500 to bring people together and build community in their neighbourhood.
What is a Neighbourhood Small Grant?
Neighbourhood Small Grants help connect and engage residents in their community by encouraging them to come up with their own ideas for how their neighbourhood can be strengthened. Examples include block parties, cooking workshops, book exchange libraries, and community gardens.
Small grants of up to $500 are available for projects by local residents, and the grants are administered through program partner organizations and resident advisory committee members — all local community volunteers.
Expanding into new communities
At Vancouver Foundation, we are actively exploring ways to expand the Neighbourhood Small Grants program to new communities.
Working with existing community foundations in other regions is a great way to grow the program. By entering into co-funding partnerships with other community foundations, we are making Neighbourhood Small Grants available to even more people across the Province.
Neighbourhood Small Grants applications for Clayoquot Sound and Victoria (Hillside-Quadra) are now open, and the deadline for applications is Thursday October 15, 2015.
 
Why small is beautiful
The Neighbourhood Small Grants program is based on a simple but powerful idea: when people feel a sense of connection and belonging to their neighbourhood, they are more likely to be engaged in activities that make it a better place to live. 
"For a very small amount of money – often only a few dollars - these small projects help bring people together," says Vancouver Foundation President & CEO Kevin McCort. "We are very excited to start working with our new partners in Clayoquot Sound and Victoria, and can't wait to see what ideas local residents come up with," adds McCort.
For more information and to apply online, visit www.neighbourhoodsmallgrants.ca
About Victoria Foundation
Established in 1936, the Victoria Foundation is Canada's second oldest community foundation and the fifth largest of nearly 200 across the nation. The Victoria Foundation manages charitable gifts from donors whose generosity allows them to create permanent, income-earning funds. The proceeds from these funds are then distributed as grants for charitable or educational purposes. To date it has invested more than $150 million in people, projects and non-profit organizations that strengthen communities in BC and throughout Canada.
Visit the Victoria Foundation website: http://www.victoriafoundation.bc.ca/
About Clayoquot Biosphere Trust
The Clayoquot Biosphere Trust is a community foundation that works with all communities in the Clayoquot Sound Biosphere Reserve Region. We provide grants to dozens of non-profit organizations and other qualified donees working in all sectors of the community. We convene and coordinate regional initiatives that benefit us all. We offer expertise and advice to donors wishing to establish charitable funds, endowed in perpetuity. We also support community organizations with workshops and training, and fund research to gain knowledge about the Clayoquot Sound Biosphere Reserve region.
Visit the Clayoquot Biosphere Trust website: http://clayoquotbiosphere.org/