You are here
In Our Hearts Printable Colouring Pages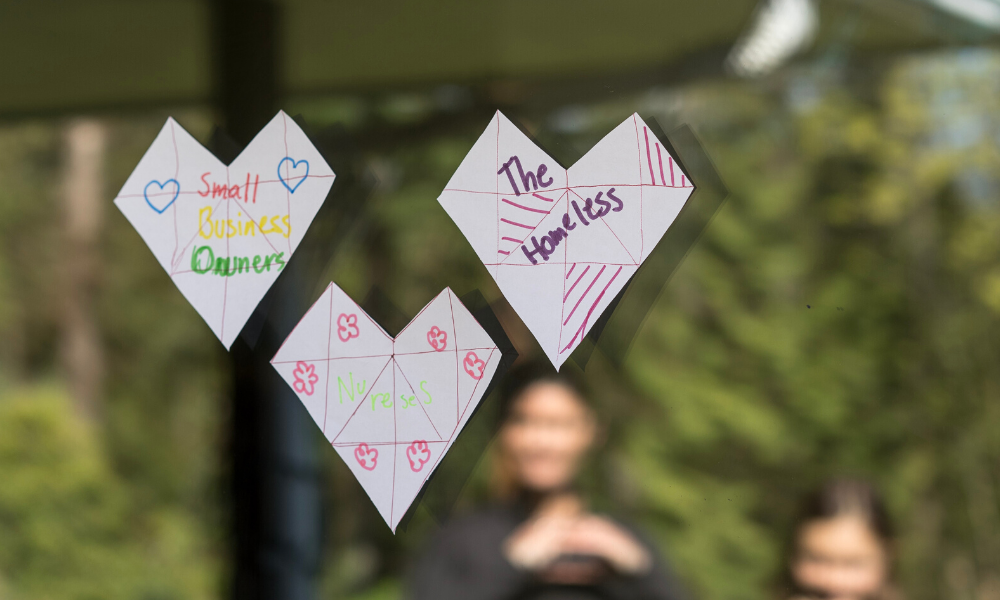 Who's In Your Heart?
Share who's in your heart with our ten colouring pages. 
Print them out, get artistic, and even put them on your window to brighten the days of people walking by.
These colouring pages feature the main symbol of In Our Hearts, a campaign launched in support of our Community Response Fund. The fund supports organizations on the frontline as well as organizations that can help the community rebuild. Put your own spin on the colouring pages below, and invite your friends, family, and colleagues to do the same. 
Another way to support the campaign is by joining the conversation on social media. Snap a photo of your completed heart, tag us (@vancouverfdn) and tell us who you're thinking about during this time, using the hashtag #InOurHearts.
The 10 Colouring Pages
Step 1: Download colouring pages individually below. Numbers correspond to those in the image above.
Heart 1
Heart 2
Heart 3
Heart 4
Heart 5
Heart 6
Heart 7
Heart 8
Heart 9
Heart 10
Download the entire set of hearts 1-10.
Step 2: Print out your favourites designs and get artistic. You can fill in the blank space with a person, group, or organization that you're thinking about during this time.
Step 3: Display your hearts. Whether it's in your home windows or on your front door, show the community they're on your mind and in your heart.
Step 4: Post a photo of your finished use the hashtag #InOurHearts, and tag us at @vancouverfdn. Invite your friends, colleagues, and neighbours to do the same.
Photos from In Our Hearts Supporters Around BC
If ever there was a time to lead with the heart, this is it. Tell us what's in your hearts. We're listening. Learn more about the Community Response Fund and the In Our Hearts campaign.