You are here
Vancouver Foundation Magazine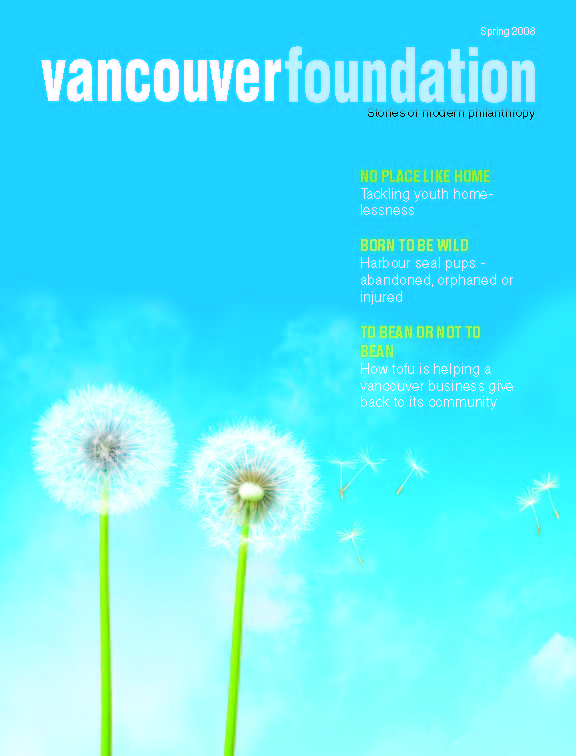 Vancouver Foundation
Written for a general audience, Vancouver Foundation magazine is an upbeat, positive look at philanthropy in British Columbia. It features stories about the efforts of the Vancouver Foundation, its donors, agencies, and grantees to build legacies in their community.
The magazine is a team effort, involving Vancouver Foundation staff, freelancers, CanadaWide Publishing, and media partner Vancouver Sun to produce two issues a year (in the spring and fall).
With quality writing, high-impact images and bold layout, VF magazine celebrates the small successes – the stories of modern philanthropy that feature people and organizations making a difference across BC.
Click here read the first issue of Vancouver Foundation magazine.