You are here
Vancouver Foundation's 2015 Annual Report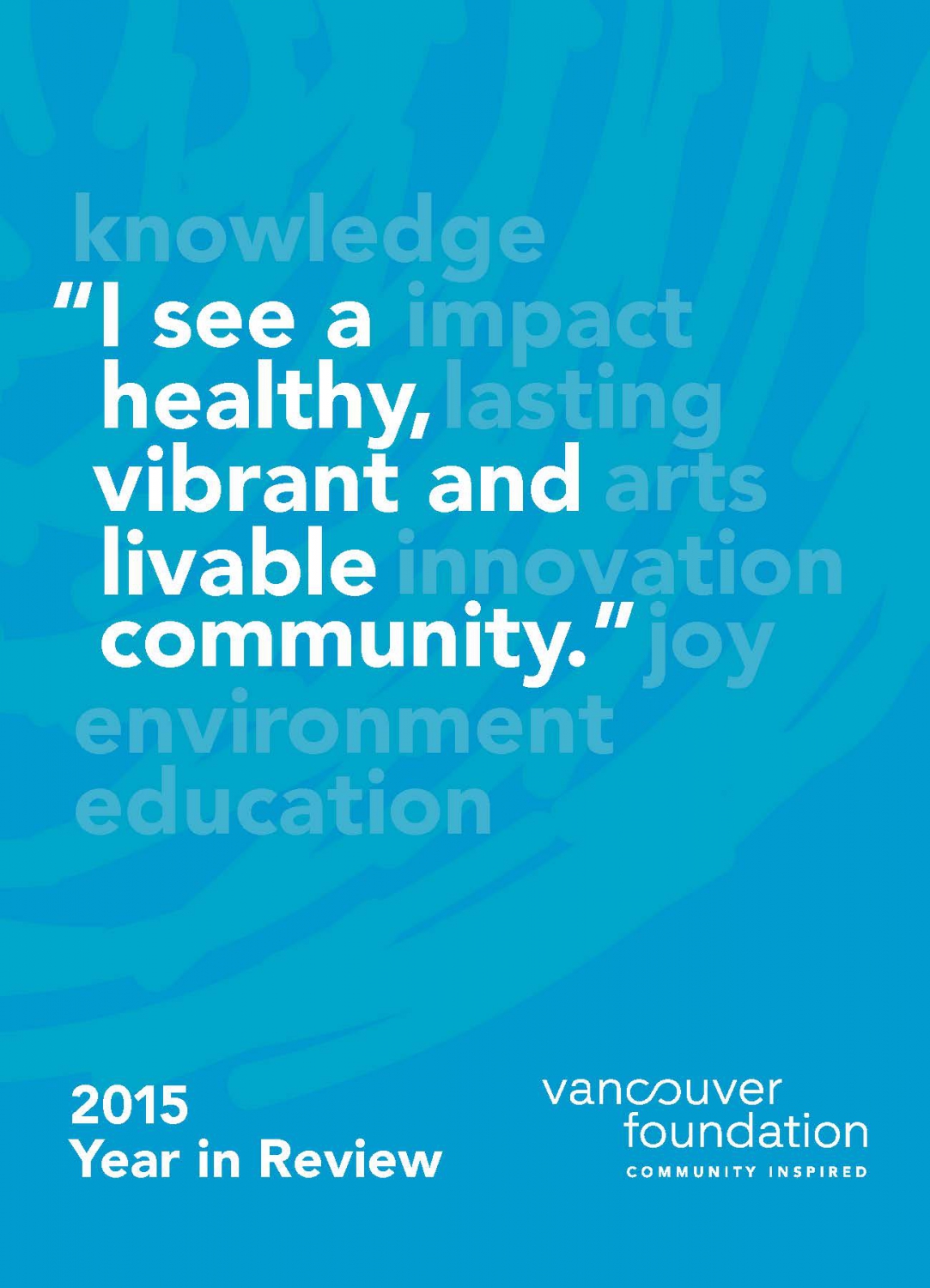 We are pleased to share our 2015 Year in Review. Inside you'll get an overview of initiatives we undertook this past year as well as discover the impact that donors have made in our community.
Successful 2015
We had an incredibly successful year in 2015. Donors created a record 90 new funds, bringing us to over 1,700 endowment funds under our care. We marked another milestone by crossing the billion dollar threshold in total assets under management. 
New tag line
As 2015 drew to a close, we chose a new tagline to express both who we are and what the years ahead mean to us – and we are proud to say Vancouver Foundation is Community Inspired.
Take a look back and see what was made possible by our donors. Read the report now.