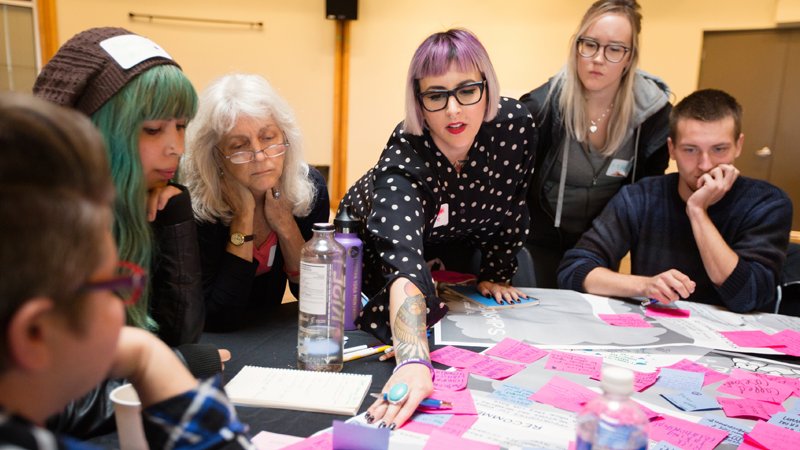 $5 million granted to 40+ community projects across BC
Nov.7 update: Learn about what kinds of projects we fund on our social media channels. Every Monday and Wednesday on Twitter (@vancouverfdn), we'll post a new #GrantAtAGlance highlighting a project supported by a Systems Change or Participatory Action Research grant.
Vancouver Foundation is proud to announce over $5 million in new grants to support projects that will help build stronger communities across BC.
We believe the best solutions to local challenges come from the community. Twice a year, we put out a call for proposals that either help to better understand issues impacting the health of communities, or change the systems that create issues in the first place. We then work with a volunteer team of advisors who use their expertise and lived experience to assess and approve the best proposals. Our fall grant call has just closed and the next call will open in January 2020.
In this latest round, we approved grants to 42 projects that are tackling important priorities in communities throughout the province — like environmental stewardship, reconciliation, housing, and the overdose crisis.
In communities like Prince George and Nanaimo, we're supporting projects that will help decolonize the healthcare system through dialogue between healthcare students and Indigenous community members and use art as a teaching tool to revitalize traditional languages.
Projects in Port Moody and Abbotsford are exploring solutions to protect watersheds and develop programs that encourage environmental stewardship on private lands.
A youth-led project in Vancouver is exploring how social determinants of health impact underage substance use among BC youth, and how they can be addressed. And another project in Vancouver is developing a plan for policies that will help end tenant displacement and preserve more affordable rental housing.
These are just a few of the many innovative projects that Vancouver Foundation is proud to be part of. While the projects are diverse in the issues they're addressing and the approaches they're taking, they all share a common goal — creating meaningful change that will last. We're excited to see what happens next.
Follow us on Twitter and Facebook where we'll highlight these projects and more in the weeks ahead.
To learn more about our grants, including Systems Change and Participatory Action Research grants, visit: https://www.vancouverfoundation.ca/grants