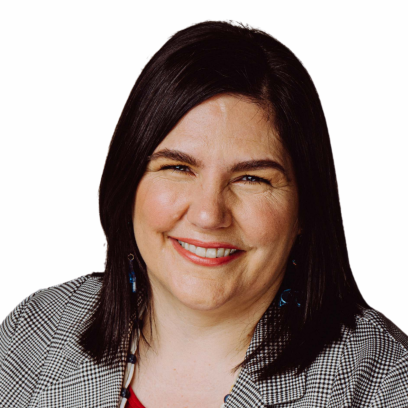 Carmen Lansdowne
Member, Board of Directors
Carmen Lansdowne, Kwisa'lakw, is a member of the Haíɫzaqv (Heiltsuk) First Nation and is adopted into the Ḵwikwa̱sut̕inux̱ Haxwa'mis First Nation. An ordained minister in the United Church of Canada and theologian by training, she maintains academic interests, church ministry, alongside indigenous way of being, parenting, and partnering. She is the 44th Moderator of The United Church of Canada (UCC) and the elected national spiritual leader and public representative of the United Church until the 45th General Council (2025). As Moderator, Carmen chairs the governance bodies of the UCC, including its General Council, General Council Executive and Sub-Executive Committees.
Prior to serving the national church, Moderator Carmen was the compassionate, thoughtful, and creative Executive Director of First United Church Community Ministry Society in Vancouver; she is on a three-year leave of absence while she serves the national church. Moderator Carmen joined First United in February 2017 and led an organizational turnaround resulting in increased stability and capacity. She also facilitated the design and permitting process for an 11-storey redevelopment of the main site at 320 E. Hastings St – construction began in July 2022. Although away on leave, she continues to pay close attention to the successful completion of the construction and capital campaign related to this redevelopment.
She has previously held a number of important governance roles, including The Sandy-Saulteaux Spiritual Centre, the national Indigenous Candidacy Board for the United Church of Canada, the Pension Board of the UCC, Executive of the UCC's General Council, as United Church representative to the Executive and Central Committees of the World Council of Churches, and the Theology, Inter-church, Interfaith Committee of the UCC.
Moderator Carmen holds a PhD from the Graduate Theological Union in Berkeley, CA, as well as two graduate degrees from the Vancouver School of Theology, and a BA, History from UVic. She is passionate about creating a life with great stories and amazing adventures with her family.