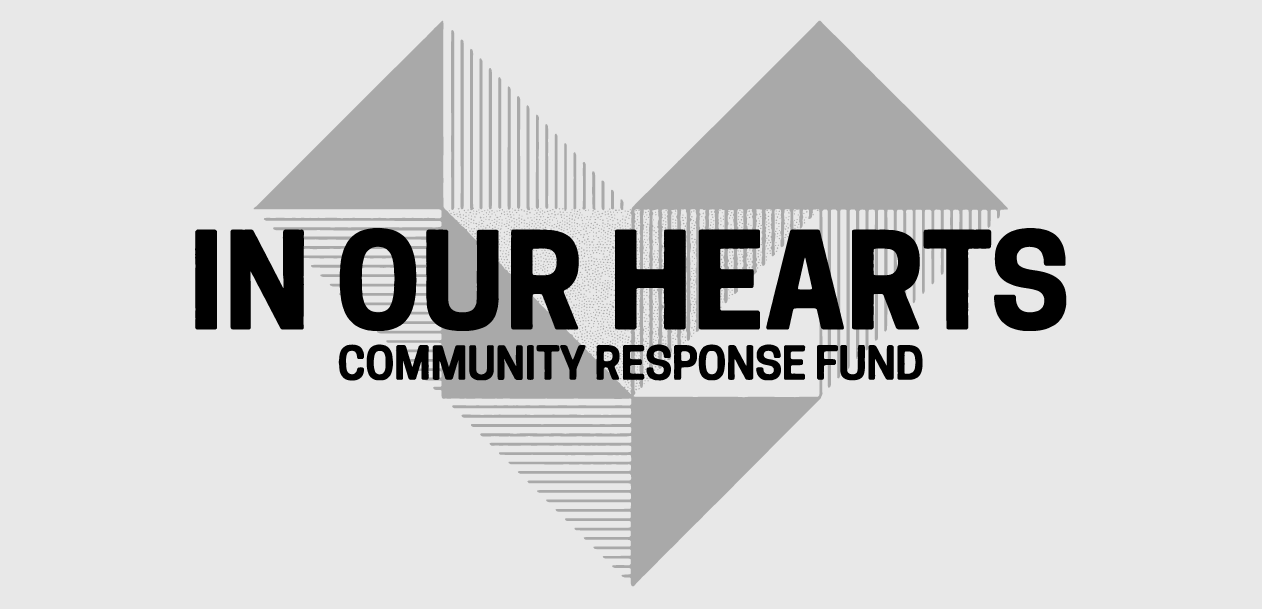 New Campaign Launches with a Call to Share What's "In Our Hearts"
We're starting with $1M in new funding for arts, culture, and community benefit groups.
July 27 Update: 
Note: We are no longer accepting donations or new applications to the Community Response Fund at this time. We encourage further donations to address pressing community needs, such as COVID-19 response and recovery, through our Community Impact Fund.
---
We're all feeling it lately. Our concern for one another is growing. Beyond family and friends, the circle of who and what we care about these days is widening. This pandemic is a powerful reminder that we're all in this together.
At Vancouver Foundation, we're inspired by those on the front-lines — the hundreds of charities and thousands of workers that are providing essential supports and literally saving lives. They're joined by other pillars of community vitality, like arts organizations and cultural groups. These are the foundations of the community we love.
In times like this, we come together in solidarity to protect what we care about and the things we hold near and dear. We work together to give a hand wherever one is needed. We give and we share what's in our hearts.
Moved by this, we've launched a new campaign to show what's In Our Hearts.
A few weeks ago, Vancouver Foundation came together with Vancity, United Way, and the City of Vancouver to mobilize a Community Response Fund. In a short time, we've raised more than $6-million and boosted the work of dozens of important organizations.
Today, Vancouver Foundation is investing another $1-million to expand the Fund to cover more of what's close to our hearts: the arts, culture, and other community programming and services that aren't considered frontline human services, but are just as important to the social fabric that ties us all together.
As we share what's in our hearts, we invite you to share what's in yours.
Tell us about people, charities, or organizations that are "in your heart" during this time by using these social graphics and the hashtag #InOurHearts. If you're feeling creative, download some of our In Our Hearts DIY templates and post them in your home or work window to show your support and inspire others to join in too.
And whether you're an individual or a business, you can put what's in your heart to work by making a donation to the Community Response Fund.
The unprecedented challenge of COVID-19 has created an historical moment for extraordinary caring and exceptional unity. It makes our hearts full to do our part. We invite you to join us.
So go ahead — and share what's in your heart today.
For more information download the news release.
---
If you are a charity in arts and culture, or provide other community benefit services, visit our CRF eligibility page for more information.
Thank you to our media sponsors Global BC and the Vancouver Sun for their generous support. We also want to acknowledge the contributions from our 'Champion Challengers': Rize Alliance, lululemon, and Vancouver Foundation Board Member Tom Shepansky who are challenging other local businesses and individuals to do the same. We're also grateful for the support of The Polygon Gallery, who will be promoting the campaign through creative and engagement.