You are here
#LOSTVOTESYVR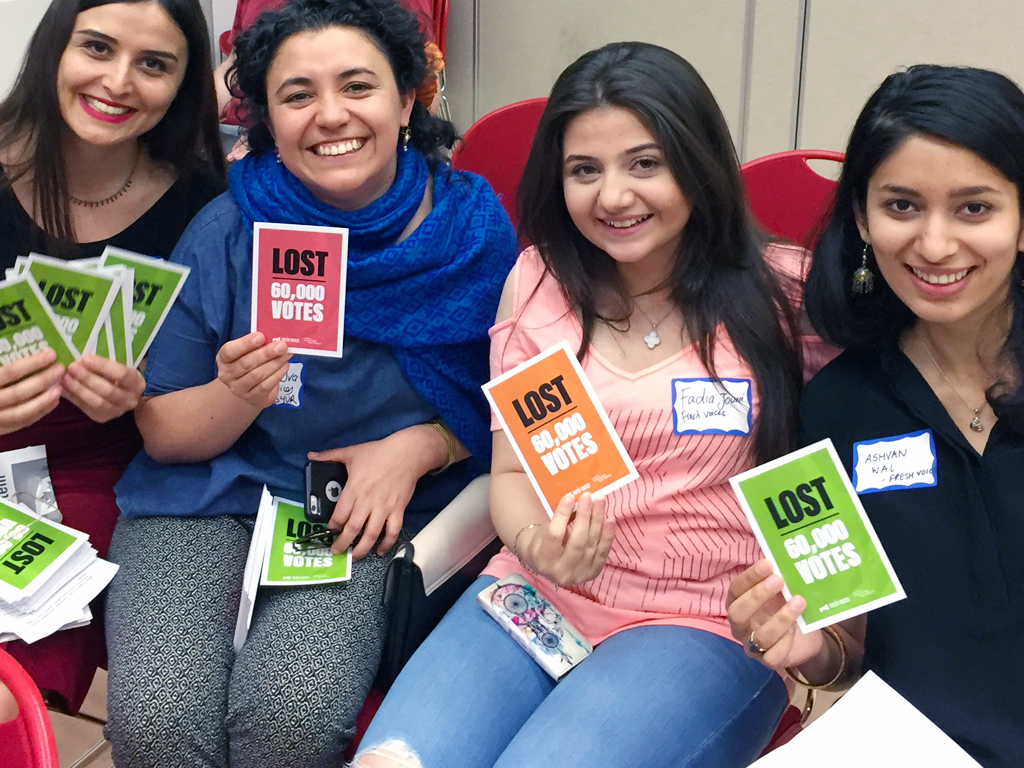 Vancouver Foundation's Fresh Voices initiative offers a way for immigrant and refugee youth from across B.C. to engage in dialogue and action to identify and remove barriers to their success. One of these includes increasing opportunities for civic engagement, through gaining representation in the system that influences the policies and programs that affect them.
Permanent residents share the same responsibilities as citizens. They are immigrants who come to Canada as skilled workers, refugees, caregivers or are sponsored by family. To keep their residency status they must live here — and for a good chunk of time too.
But as Permanent Residents they can't vote — even in municipal elections, when we decide how local government can make our communities more healthy, vibrant, and livable. At Vancouver Foundation, the youth we engage through Fresh Voices have shown us that this deserves a conversation.
#LOSTVOTESYVR is a campaign to make our local government accountable to everyone who lives in Vancouver. Without a vote, new residents can feel disengaged from our communities. Excluding them suggests that their voice is considered less valuable, and represents a major loss for a region that celebrates the benefits of inclusion, diversity, and multiculturalism every day.