You are here
One Charity's Vision for the Future Inspires a Special Gift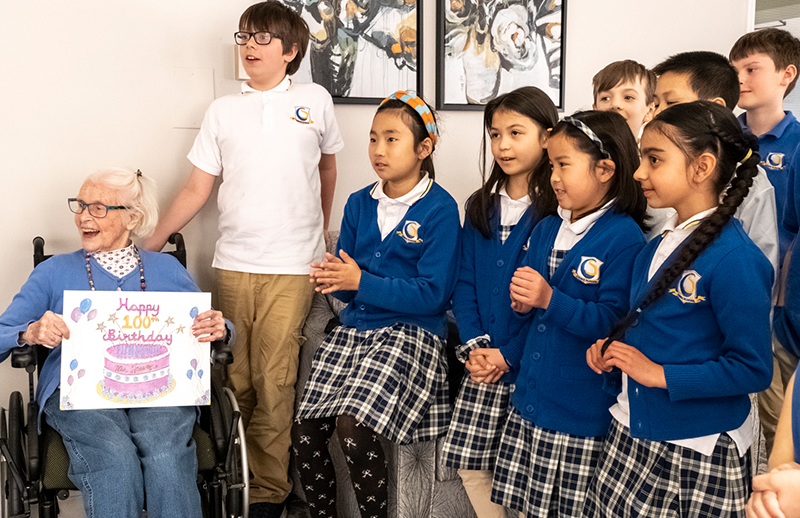 How would you choose to spend your 100th birthday?
I suppose that is not a question we often ponder.  Centenarian Vivian Henning, the youngest of two daughters, born in Saskatchewan and raised in Vancouver's Dunbar area, who built a life with her late husband, Jack, filled with travel and the love of dogs (poodles, actually – many, many sets of poodles), wanted her 100th year on earth to mean something far greater than herself.  
I am standing in a beautiful, sunlit room at a retirement home where Vivian Henning has just entered. Her hair is perfectly coiffed and she's wearing a beautiful blue cardigan and a smile as radiant as the sun.  She has just been told that a very special group of people have come to honour her through a musical concert for all the residents of the home.  
I watch as sixteen young, bright-eyed children find their places in front of an eager audience, song sheets in hand, with pride on their faces. They know what a special day this is. They've been rehearsing for days.  
It's not only a celebration of Vivian's birthday, because they know what Vivian did for them just weeks earlier. And what better way to say thank you?  These children are special. And when I say they are special, I truly mean that they are exceptional.  
They come from Choice School for Gifted Children, a unique school set amidst the farmlands of east Richmond, B.C. – a school that is addressing the extraordinary needs of children who have been classified as "gifted learners".  

When most people hear the word "gifted" they might think of privileged backgrounds. That's often not the case for the children who attend Choice School. The reality is that many families of exceptional children don't necessarily have the "choice" to seek out special education. They find themselves in positions where the only choice for the unique profile of their children is an alternative to the traditional school system where children like theirs often fall through the cracks.  
The majority of the students at Choice School have some form of learning difficulty and parents often go to significant lengths to find the financial resources needed to give their children the special education they require.
That is why in 2016, long-time supporters of Choice School, Maureen and Gary McDermid made a decision to establish the Choice School for Gifted Children Endowment Fund at Vancouver Foundation.  As parents and grandparents of gifted children, themselves, they envisioned a stable source of revenue that would provide families with bursaries to offset the financial hardship that some families endure to be able to give their children the best opportunity to reach their fullest potential.    
"We believe, as many families do, that education is one of the most important and effective advantages we can give our children.  That's the way our parents raised us up and we are determined to 'pay it forward'."  It was after the passing of their parents that Maureen and Gary decided to use what was left to them to honour their parents' legacy by providing the seed funding for the endowment fund for Choice School.  But they weren't done there.
Now they had to get the leadership of the school to support the idea and to commit to growing the fund.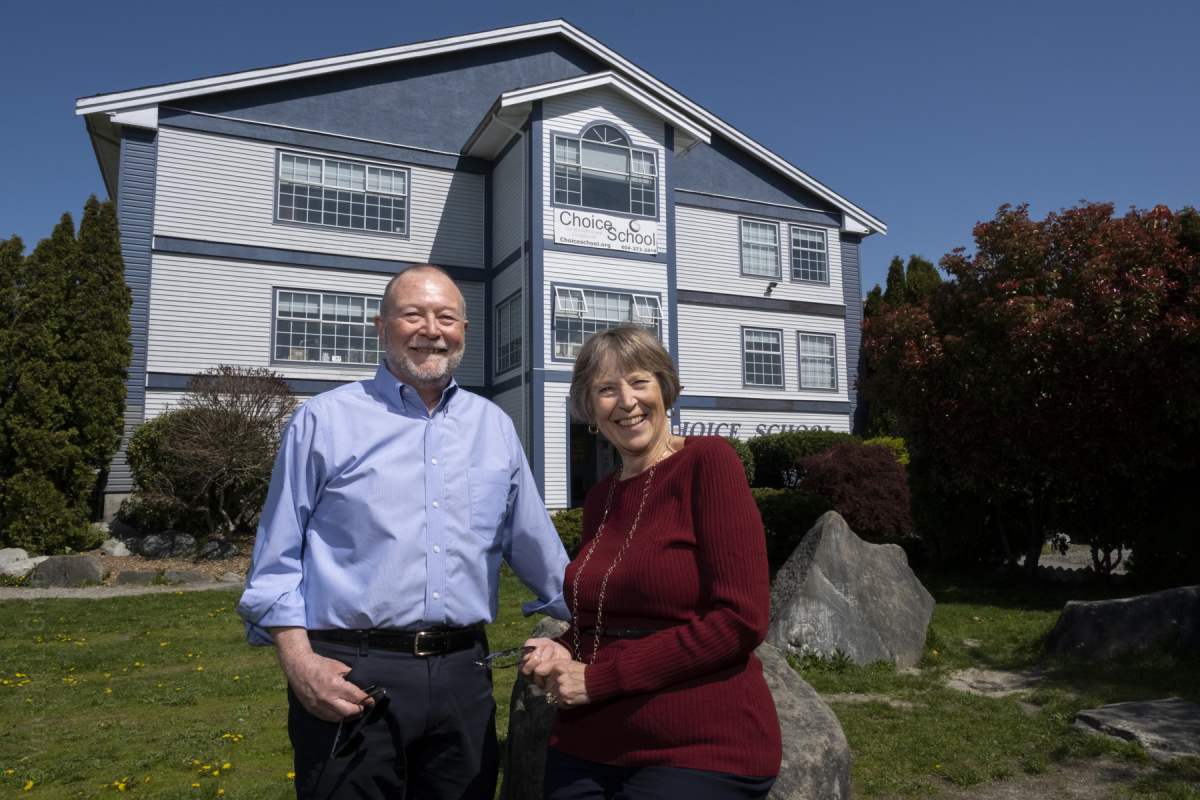 For Philip Gray, Chair of the Board of Choice School, seeing the value in creating and building an endowment fund for the school was never a question.  "We have a responsibility to meet the needs of the families we serve today, while also building for the future. This endowment fund will be able to provide assistance to families because of the energy, time and investing that we do today.  We believe strongly in our mission like every charity does and we will continue to share about this opportunity wherever we can."
It is the commitment to this vision that led Vivian Henning to decide that she, too, would like to contribute to the endowment fund for Choice School.  When Maureen approached her friend about making a difference for the school, the idea of a perpetual fund inspired Vivian to make a significant gift to help grow the endowment.  A gift she chose to make on her 100th birthday.
  
So here I am, on a beautiful Spring afternoon, listening to the juxtaposition of old and young voices singing together to songs like "Que Sera Sera" and "My Bonnie Lies over the Ocean".  There are smiles and applause.  Some of the seniors even insist on getting on their feet as the children open the concert singing "Oh Canada", with hands on hearts and glimmers in their eyes.
 
We're all here together on this day because of the heart and generosity of one family, the support from the leadership of the school they love, and the generosity of a donor – a woman who never had any children of her own, who now has a school full of children who know that someone cares deeply about their futures.
  
What does the next 100 years look like for Choice School for Gifted Children?  I'd say it's going to be pretty extraordinary. 
 
If you are interested in learning more about Vancouver Foundation's endowment services for charities, please contact Linda Morgan.