We hope the 2017 Connect & Engage report sparks curiosity, conversations, and action. 
Each and every one of us can contribute to a feeling of welcome and belonging in our communities. Simple things like greeting our neighbours, engaging in conversation, asking questions and listening carefully, are all steps towards a more connected and engaged community.
But beyond our individual actions, there is even more we can do together. By joining forces with each other we can become active in shaping the social, physical, and natural systems we interact with every day. With your voices to inform them, policy-makers, media, educators, governments, businesses and funders, can all play a part building the strength and resilience of our communities.
We've developed the following tools and resources to help you use our report. Whether you are involved in policy-making, community-building programs, research, journalism, or grassroots activities in your neighbourhood, we have something for you.
---

Community Organization Checklist
Take some simple actions in your organization to put connections and engagement at the heart of your programs.
---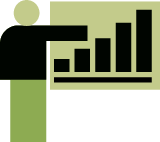 Speaking / Workshop Opportunities
Ask Vancouver Foundation to support presentations and workshops at your organization that put the findings of our report into action.
---

Open License  
"Vancouver Foundation's 2017 Connect & Engage", with the exception of photographic elements, is made available under a Creative Commons Attribution 4.0 International License. Some rights reserved.
To view a copy of this license, visit http://creativecommons.org/licenses/by/4.0/.
Open Data - coming soon
Check back in spring 2018 for information about how to access the full data set.
---

Media Toolkit
Get the background, key facts, interviews, data, and visualizations to support your story of connections and engagement.
Cover
Infographics
Key Findings
Quotes