Cultural Connections
Making Reconciliation a Reality
Most British Columbians have a profoundly limited understanding of First Nations culture and the long and turbulent shared history of Canada. First Nations people's voices are often excluded from social planning, meaning that services intended to reach them often fail or have minimal effect. Cultural Connections is a program designed to infuse the perspectives of First Nations people into the mainstream at long last.
Overview
Program:
Health & Social Development, Grow Grant
Partners:
Elders, Residential School Survivors, First Nations Elected officials, House of Friendship, University of Victoria, local regional governments, Island Health, Cowichan Valley School District 79, and the United Church
 
Project Details
The Cowichan Region is home to seven First Nations and over 80,000 people. For First Nations people, racism is often a powerful barrier to employment, education, healthcare, and other essential aspects of life and in general, it was discovered that the community lacks insight about how to include First Nations people in the creation of social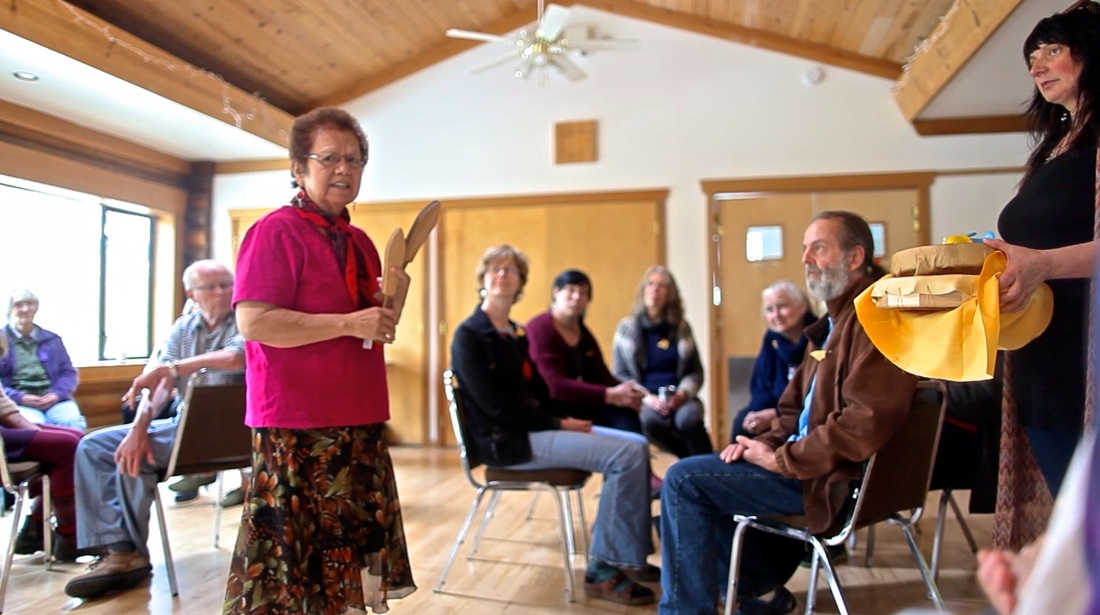 policies and services. 
As the community prepared for the North American Indigenous Games in 2008, it was soon realized that the Cowichan Region was divided by more than a river. The Cultural Connections program grew out of this realisation and since that time, has grown to include a series of workshops, culturally based educational activities and experiences, and opportunities for people to come together to deepen understanding and build relationships. A starting point for people is an Elder led, experiential workshop focussed on truth, before reconciliation that is open to everyone.  These workshops offer firsthand insights and stories from Elders and the opportunity to re-learn history and understand the systemic barriers that still exist. Participants leave motivated to take action in their personal and professional lives, opening doors to collaboration.
In the past year, the Cultural Connections program has been asked to expand its scope and to share their experiences with other B.C. communities, supporting them on their unique path towards reconciliation.
Workshops Lead to Insight and Action
In each community, members are invited to participate in a process that starts with assessing where their community is at and reflecting on what it would take to move towards the future they envision. They have the opportunity to experience a reconciliation workshop for themselves and explore what is needed for a long-term commitment to the journey of reconciliation. 
The approach that the Cultural Connections team finds most effective is to work with both individual and the organizations they represent, and to implement actions that create meaningful change. The team has been working with a number of communities, including most recently, City of Vernon. 
Breaking the Cycle of Racism and Improving Opportunities for First Nations People
In 2017 alone, Cultural Connections reached more than 1,500 people across B.C.
Sharing a common understanding of our history is an important first step towards creating new and healthier dynamics within communities. Communities must shift long-held stereotypes and misunderstandings through compassion and practical change.
The Cultural Connections program continues to expand its impact and in 2017 alone, reached more than 1,500 people across B.C. Participants have included RCMP, healthcare workers, social workers, foster parents, teachers, students, politicians, service providers, business people, union representatives, church members, courthouse employees, service club members and community leaders.
The long-term vision for the Cultural Connections program is for people to really understand what reconciliation means to First Nations people. The journey starts with authentic relationships built on trust, respect and reciprocity, and a deep understanding and honouring of First Nations worldviews and their connection to the land. In this way, communities will commit to the journey one generation at a time.