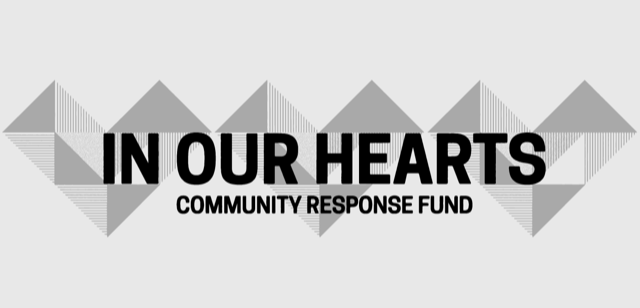 New Fund to Support Community Through COVID-19
Overview
Vancouver Foundation has joined Vancity Credit Union, United Way Lower Mainland, and the City of Vancouver to launch the Community Response Fund (CRF) to support community through the COVID-19 pandemic.
The goals of the CRF are:
To provide immediate relief to charities in BC hardest hit by COVID-19 to help maintain their support, services, and programs and resume regular operations when possible.
To support charities in BC with community recovery and long-term resiliency.
For a list of organizations the CRF has granted to so far, please click here.
If you have any questions, please contact us at CRF@vancouverfoundation.ca.
Granting Streams
UPDATE: We are not accepting new applications at this time. The funding requests we have received are more than what is currently available in the Community Response Fund. We know this is a challenging time for the charitable sector and we are working hard to get more money in the fund, which would allow us to re-open applications again. We deeply appreciate the work you are doing to support communities through the pandemic and we are committed to doing whatever we can to support you during this time. For updates, please follow us on social media. 
During this unprecedented time, we know charities across different sectors are being negatively impacted by COVID-19 and its economic consequences. The CRF is now offering two streams of granting in order to be responsive to evolving community needs across all sectors.
Stream 1: Health and Social Services
This stream is intended for front-line human service charities in regions most immediately impacted by COVID-19 that are working to address the following priority areas:
Immediate needs of low-income populations caused by COVID-19 related closures, including access to food, hygiene, housing and other basic needs.
The economic impact of reduced and lost work within the charitable sector.
The information needs among our vulnerable community members to promote resiliency and mitigate fear and confusion.
Mobilizing our citizens to assist their vulnerable neighbours with the challenges they are facing from isolation.
Stream 2: Arts, Culture, and Community Benefit
This stream is intended for charities in arts and culture and other community benefit programs and services that are working to address the following priority areas:
The economic impact of lost work and increased precarious employment for arts, culture and community benefit organizations, particularly those that support, engage, and work with equity-seeking groups.
Loss of revenue, confirmed prepaid and unrecoverable expenses due to mandated COVID-19 closures resulting in cancellations or postponed activities.
Immediate needs arts, culture, and other community benefit organizations in remote and/or small and rural municipalities.
New and additional costs incurred to date due to COVID-19, to support operations and human resource needs such as paid sick leave, work from home needs, and the equity and access impacts of technology.
How Grants Are Awarded
Vancouver Foundation has set up an Advisory Committee to proactively identify potential grant recipients, assess funding requests, and recommend final awards. The Committee is made up of volunteers with collective and complementary knowledge and dedication to ensure funding goes where it is needed most. Based on the nature of the funding request, we draw on the appropriate expertise of the Committee Advisors to make granting decisions that respond best to community need. For a list of Advisors, please click here.
For eligible charities in BC in need of funding, we will not require a formal application process and instead, invite you to make us aware of the work you are doing to be considered for funding.
To learn more about eligibility requirements and how to submit a funding request, please click here.
For more information, download our news release here.