You are here
Connections and Engagement
We've heard what people are missing: a sense of belonging. Our connections and engagement work supports projects and research that help people build a stronger sense of community.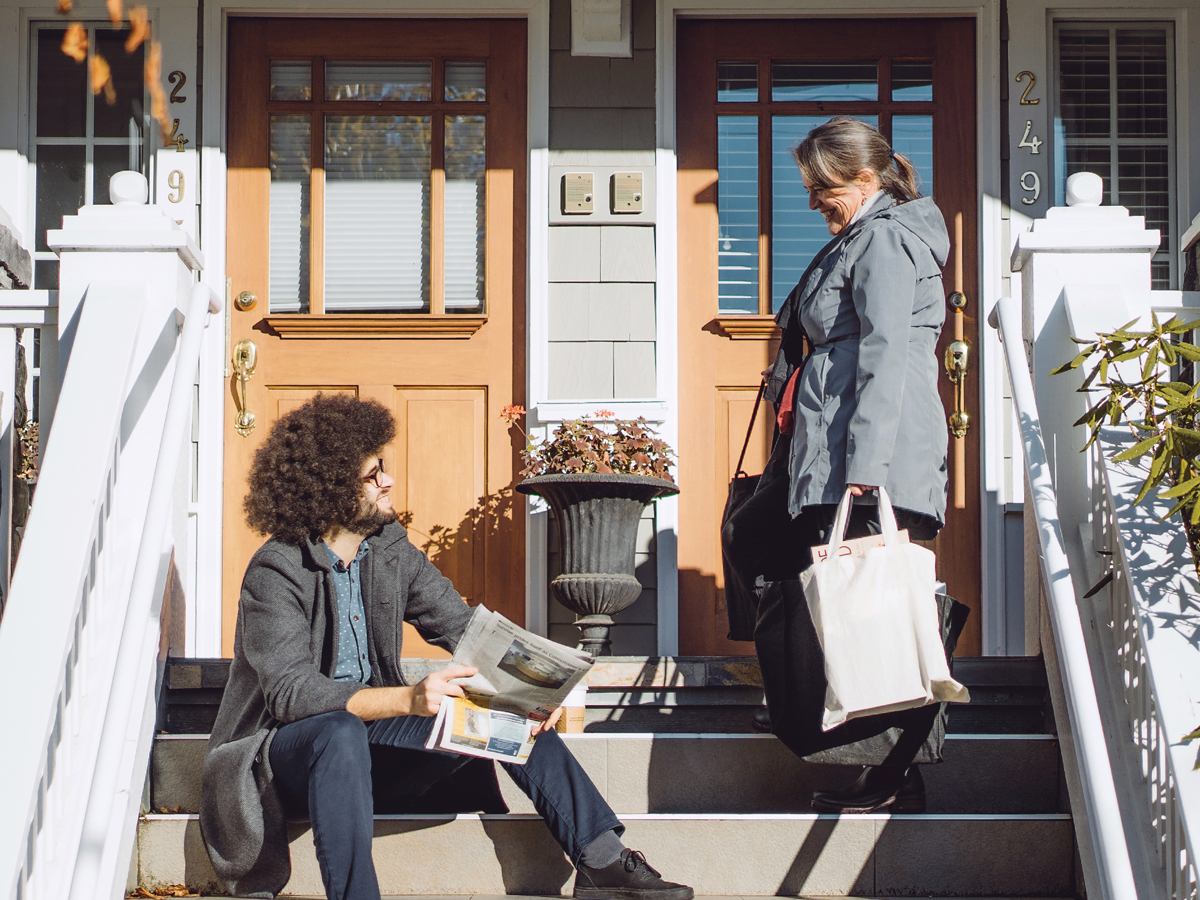 In the summer of 2011, Vancouver Foundation set out to learn what issue people in our region care about the most. What they told us was a surprise. We expected people would choose poverty or housing or any of the issues that dominate the headlines. But what people said concerned them the most was a growing sense of social isolation. 
Connections and Engagement is an initiative of Vancouver Foundation to strengthen communities from the ground up. We're responding to a hunger for social connections, and a desire among people from different ethnicities, cultures, income and age groups, to engage each other to build a stronger sense of community.
Our research
Our work in Connections and Engagement spans projects and research that helps people build stronger relationships with each other, and participate in activities that make our community better.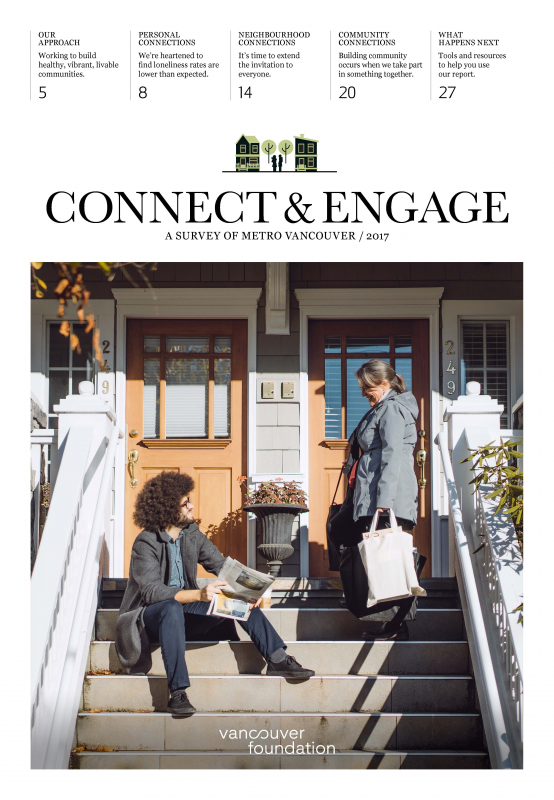 Our 2017 Connect & Engage Report digs deeper. It finds roughly one-quarter of people in Metro Vancouver are still feeling isolated, and that there has been a major decline in people participating in community life in the last five years. It also shows that some groups – including young adults and people in low-income households – experience barriers to participation more acutely, but have clear ideas about how they would like to make new friends, and are open to expanding their circle.
Visit the 2017 Connect & Engage Report mini-site, and download the report.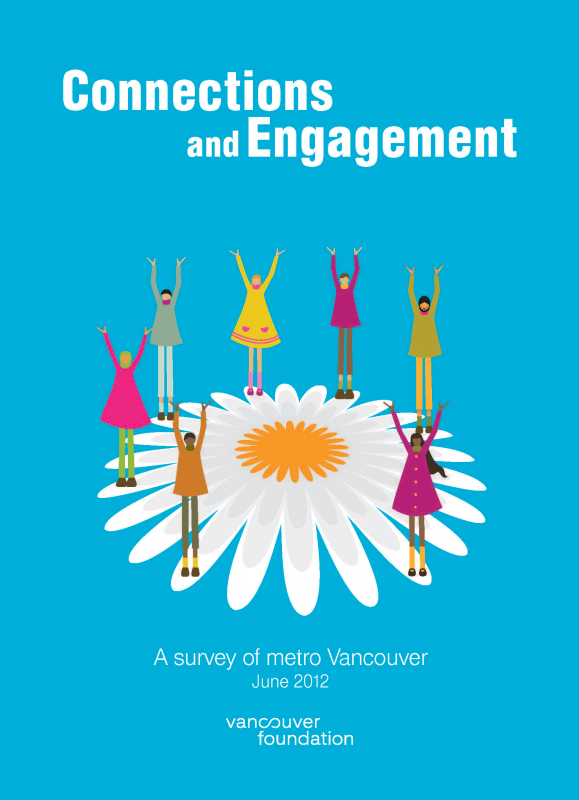 Our 2012 Connections and Engagement report revealed some challenging findings. We described Metro Vancouver as a hard place to make friends, our neighbourhood connections as cordial, but weak, and a declining level of participation in community life.
Download the 2012 Connections & Engagement Report.
Neighbourhood Small Grants is Vancouver Foundation's unique partnership program that helps build community and strengthen connections right where people live through small grants that range from $50 to $500. Grants are given to projects that connect and engage residents, share skills and knowledge within the community, build a sense of ownership and pride, and respect and celebrate diversity. 
Read all about Neighbourhood Small Grants, and find out more about the amazing ideas by local residents we fund each year in partnership with local community-based organizations.
 
2012 Connections & Engagement - Mini Reports
A Closer Look is a collection of smaller reports that explore, in more detail, some of the interesting findings from our Connections and Engagement Survey:
Small steps to big change
This mini report outlines the steps we, as a community foundation, can take to help people become more connected and engaged – with each other and in the life of our neighbourhoods and communities.
[Mini-report] [Full-report provided by Sentis Market Research]