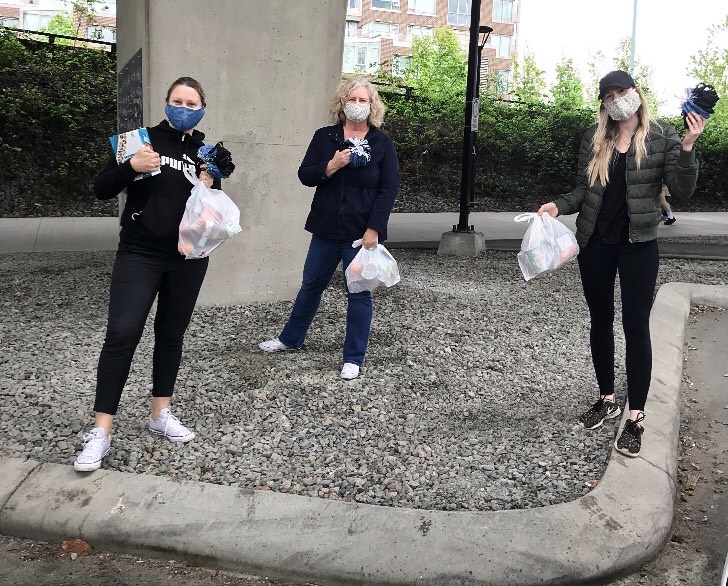 When moms thrive, children thrive
Mothers are the pillars of our communities and during these times of uncertainty, they are especially important in offering stability and care. Organizations like Mom2Mom Child Poverty Initiative are playing critical roles in supporting low-income mothers and children who are among those who have been hit the hardest by the pandemic.
When the pandemic started, schools were forced to shut down, ending critical meal programs for low-income children and presenting new challenges around childcare. Recommendations by public health officials to minimize grocery shopping meant that families needed to buy larger quantities of food at a time, which is particularly difficult for low-income families. And like others, isolation and loneliness have become inescapable.
Low-income, single mothers like Claire* are especially vulnerable to these challenges. Claire has two children at home: a 10-year-old and a four-year-old with special needs.
"Life at home with my two kids is a lot," said Claire. "Normally my daughter would be seeing a speech therapist and an occupational therapist, but right now I don't have that support because of social distancing."
In response to these challenges, Mom2Mom has modified their programs to address these urgent needs. Right away, they doubled the grocery stipends they're able to offer. Through local partnerships, they're doing weekly curbside deliveries of supplies like hygiene products, face masks, books, and crayons, while also being able to visit and connect (at a distance). Relationship volunteers also do regular phone check-ins for conversation.
"Because of the emergency grocery support I've been receiving I have been able to go to the store less. The emergency support helps me stock up on what I need at home and keeps my family going," said Claire. "Being part of Mom2Mom is a huge thing for me. I don't have to squeeze everything out of my pockets just to get a jug of milk. As a parent, you make sure the kids are fed before you are fed. The emergency grocery support means the pressure and stress for me is not there. I am not worried my kids are going to go hungry. That's really important."
A grant from the Community Response Fund has been able to ensure these important services can continue while being able to plan for the long-term.
"The grant has enabled us to confidently move forward and say to the moms and kids that we're going to keep doing this—connecting with them, supporting them," said Irene Elhaimer, Executive Director at Mom2Mom. "We're all truly in this together. Everyone is using whatever resilience they have to get through this time. Moms are super strong and super able, so as a community, we've come together to support them to get through this."
*Name has been changed to ensure privacy.
---
Vancouver Foundation is proud to support a diverse group of charities supporting mothers and children through the Community Response Fund. This includes organizations such as the Aboriginal Mother Centre Society and Sardis Doorway for Mothers and Children Society.
Offer your support by making a donation directly to Mom2Mom.