You are here
Partnerships
Making communities stronger and more vibrant is much easier when you've got great partners. We are lucky to work with some of the best minds and organizations in BC when it comes to building community.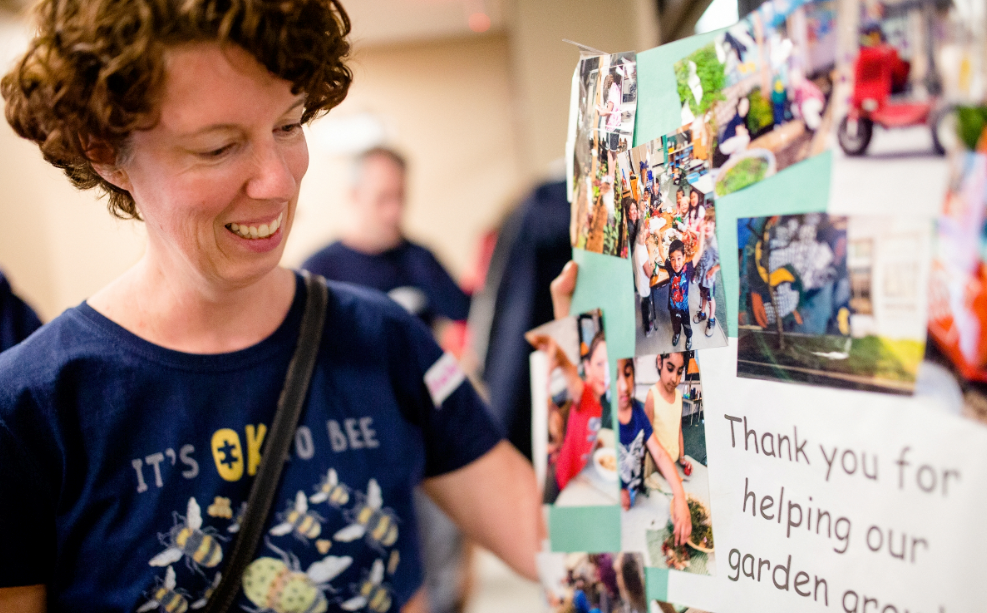 Through the research we conduct and the work we do throughout BC, we know that people are longing for a deeper connection to their neighbours and community. We closed our 2017 Connect and Engage report with a call to action: for everyone to build a greater sense of welcome and belonging in their community. On our 75th anniversary we stepped up to do our part.
In 2018, we hosted On the Table BC, a series of events powered by Vancouver Foundation to encourage community connection. We invited people and organizations across the province to gather friends, neighbours, coworkers, and family to sit down, share some food, and talk about what matters most. The topics people discussed were collected and shared—giving us an exciting snapshot of what's on people's minds throughout BC right now.
Neighbourhood Small Grants is Vancouver Foundation's unique partnership program that helps build community and strengthen connections right where people live. We distribute funds to qualified organizations, who administer the grants to individuals. Grants usually range from $50 to $500, however occasionally grants are made for up to $1,000.
Downtown Eastside Small Arts Grants are a partnership between Vancouver Foundation and the Carnegie Community Centre, to give downtown east side artists the opportunity to advance their careers by supporting and showcasing their work. Vancouver Foundation distributes funds to the Carnegie Community Centre, who administer the grants to individuals.
Many people with disabilities struggle with their taxes. We've partnered with Disability Alliance BC to assist people who are receiving the Persons with Disabilities (PWD) benefit or the Persons with Persistent and Multiple Barriers (PPMB) benefit with simple income tax filings and information/referrals.
Plan Institute, Disability Alliance of BC, and the British Columbia Aboriginal Network on Disability Society have united to launch a new program designed to help British Columbians with disabilities learn about and access tax benefits that will help them save for the future. As part of this initiative, Plan Institute is distributing a one-time $150 gift to help low-income British Columbians to start growing their RDSP.
The Greenest City Fund was a unique, four-year partnership between the City of Vancouver and Vancouver Foundation. From 2012 to 2015, the Fund distributed almost $2 million to support community-led green projects to help Vancouver become the greenest city in the world by 2020.