You are here
Grantee Advisory Notes on Open Licensing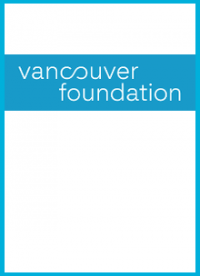 Our third stakeholder session with multiple grantee organizations was the most highly anticipated session on Open Licensing we have held to date. 
We spent two hours with several representatives of organizations that Vancouver Foundation has funded in the past, and matched their contributions with input from our survey sent to a broader group of recent grantees. We provided our grantee advisors with minimal advance material to explore (besides our original post titled: Open Policies Unlock Our Full Potential) in order to uncover key concerns that grantees might hold about open licensing and to tap into any uncertainties about how this new policy will affect the application and approval process.
Not only did we want to uncover the 'unknown questions' we will need to answer for a much larger audience, we were curious to explore how grantees perceive our intentions, and how they relate to our objectives in removing barriers to accessing, sharing and building upon the socially innovative ideas our funding supports.
We also wanted to encourage large scale thinking, and generate fresh ideas and opportunities from our discussion with BC's best innovators.